Cookie and Cocoa the Rabbits
Age: 7 months
Fixed (Spayed/Neutered)? No
Indoor? Yes
City in which animal is located: Canton
Rehoming fee? Yes
Please note: This is a courtesy listing on HSHV's site. This animal is available through a private individual, NOT HSHV. For questions, please contact the individual below, not HSHV. Thank you!
Hello! I desperately need to re-home my rabbits. Very friendly. The brown one is Cocoa, she is a Holland Lion Head (I think) and the black and white one is Cookie, Holland Mini Rex (I think). Cookie has a blue eye and a brown eye. I would like them to stay together since they've been together since they were adopted (I'm not the original adopter). They are sweet and fun and soft, and are not aggressive. I can't take care of them anymore so I'm looking for someone that has the space, and love in their homes, someone familiar with rabbits. I am asking for a $75 to ensure serious inquires only. I have food and hay but you will need a secure gate, mine is borrowed and I will need to return it to its owner.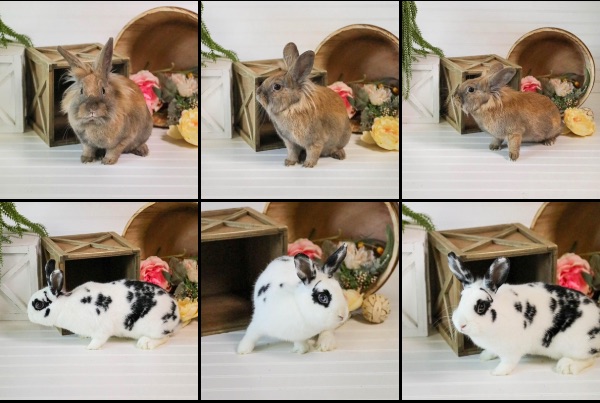 https://www.hshv.org/wp-content/uploads/formidable/105/084DE653-353E-4C0A-8553-C83AF2C25341.jpeg
If you are interested in adopting Cookie and Cocoa, please contact Lubna at 810-275-8203 or trendypix@gmail.com. This animal is listed as a courtesy on our site, but is available through this individual. For questions, please contact the individual listed, not HSHV. Thank you!