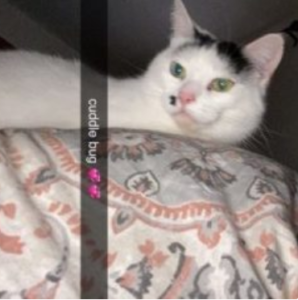 Baby the Cat
Age: 3
Fixed (Spayed/Neutered)? Not known
Declawed? No
Indoor? Yes
Microchipped? Not known
City in which animal is located: Ann Arbor
Rehoming fee? No
She lives in a very quiet home and she's very shy. She always knows when I'm sad and cuddles me when I am sad. She's loving and she loves to be pet.
If you are interested in adopting Baby, please contact Payten at 269-961-8722 or pwoodard@umich.edu.