Bailey the Dog
Age: 7 years
Fixed (Spayed/Neutered)? Yes
Indoor? Yes
Microchipped? No
City in which animal is located: Taylor
Rehoming fee? No
Please note: This is a courtesy listing on HSHV's site. This animal is available through a private individual, NOT HSHV. For questions, please contact the individual below, not HSHV. Thank you!
Bailey is sweet, loving, sassy, talkative, cuddly, playful but she does not do well with any other animals, and would be better in a home with no kids and no other animals. She needs to be the only animal- we changed a lot of her lifestyle all at once and as a result she is showing aggressive behaviors towards the other animal in the home that she was not showing before. She does well with people but to be on the safe side no little kids. We call her Bae Bae and Cow Dog cause of her black and white colors. She's crate trained as well and up to date on everything. She needs a loving home where she's the baby.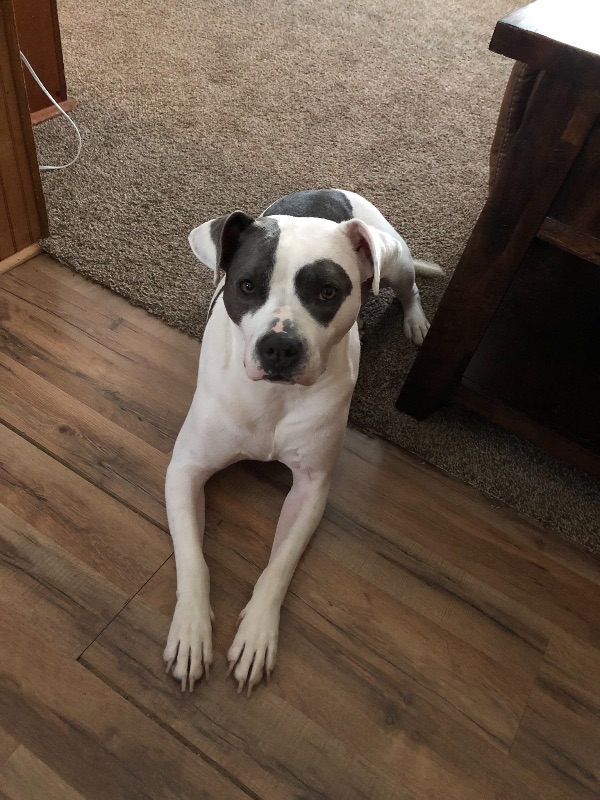 https://www.hshv.org/wp-content/uploads/formidable/105/4DB9373C-B296-45B1-BF43-C042CD412FB3.jpeg
If you are interested in adopting Bailey, please contact Jessica at 313-720-4647 or marshwiggle93@sbcglobal.net. This animal is listed as a courtesy on our site, but is available through this individual. For questions, please contact the individual listed, not HSHV. Thank you!