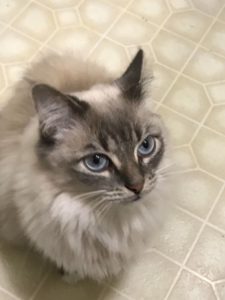 Ariel the Cat
Age: 5
Fixed (Spayed/Neutered)? Yes
Declawed? No
Indoor? Yes
Microchipped? No
City in which animal is located: GREGORY
Rehoming fee? No
I have a very busy home with a lot of people, in and out of the home all the time, and other cats. I had adopted Ariel 5 years ago as a kitten along with her full brother. Her brother adapted to the busy house quickly, but Ariel is shy, and scared. She never changed, and I never won her over. The other cats bully her and she is not happy here. She would do best in a single person home, with only her. She also stopped using litter box because she is too scared of the other cat ambushing her. Please contact me for pictures.
If you are interested in adopting Ariel, please contact Marjie at 248-921-2168 or marjiesmanes@gmail.com.