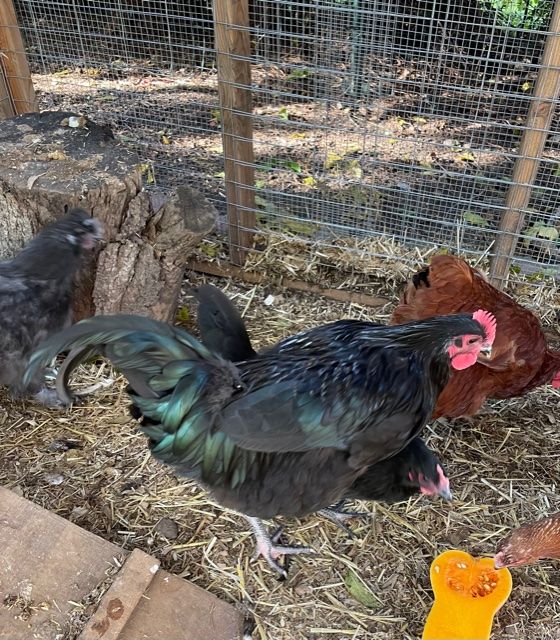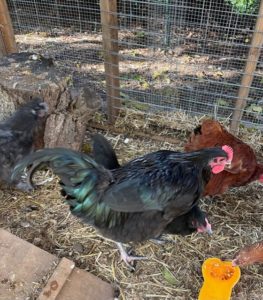 Colonel Sanders the Rooster
Age: 18 weeks
City in which animal is located: Ann Arbor
Rehoming fee? No
Please note: This is a courtesy listing on HSHV's site. This animal is available through a private individual, NOT HSHV. For questions, please contact the individual below, not HSHV. Thank you!
Colonel Sanders is a beautiful, friendly, 19-week-old, black Australorp rooster who is used to being handled. I got him as part of a group of chicks, and, lo and behold, he started crowing this past weekend! I live in the city limits so sadly I cannot keep him, but I do not want him to go to "freezer camp." He is so sweet and greets me at the door of the coop and will eat treats out of my hand. Hoping for a good home for him where he can find a group of ladies to protect and live with.
If you are interested in adopting Colonel Sanders, please contact Jennifer at 734-730-8659 or jenthom428@gmail.com. This animal is listed as a courtesy on our site, but is available through this individual. For questions, please contact the individual listed, not HSHV. Thank you!