Darby the Cat
Age: 11 years
Fixed (Spayed/Neutered)? Not known
Declawed? No
Weight: 19 lbs
Indoor? Yes
Microchipped? No
City in which animal is located: Ann Arbor
Rehoming fee? No
Please note: This is a courtesy listing on HSHV's site. This animal is available through a private individual, NOT HSHV. For questions, please contact the individual below, not HSHV. Thank you!
Darby is the best cat ever. He has no vices; he doesn't claw anything, he never misses the litter box, he never scratches or bites anyone, and he ALWAYS likes being petted. Darby loves everyone, and everyone loves Darby. I have only seen him with two other animals; my neighbor's cat and dog. Darby gets along great with the dog, and would probably get along great with the cat if the other cat were nice, but she's not. Darby MUST be fed a prescription dry cat food that costs about $45 and lasts about 3 months. If he is fed OTC cat food, he will suffer severe urinary problems that can be fatal.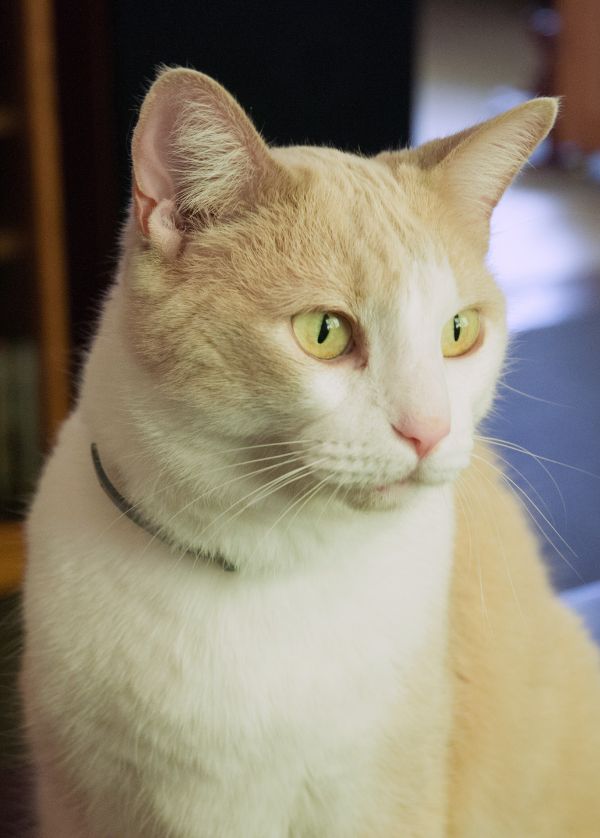 https://www.hshv.org/wp-content/uploads/formidable/105/SDK7112-PS1_s.jpg
If you are interested in adopting Darby, please contact Scott at 734-834-4723 or s_kempton@yahoo.com. This animal is listed as a courtesy on our site, but is available through this individual. For questions, please contact the individual listed, not HSHV. Thank you!