Bruno the Cat
Age: 2
Fixed (Spayed/Neutered)? Yes
Declawed? No
Weight: 7 lbs
Indoor? Yes
Microchipped? Not known
City in which animal is located: Ann Arbor
Rehoming fee? No
Please note: This is a courtesy listing on HSHV's site. This animal is available through a private individual, NOT HSHV. For questions, please contact the individual below, not HSHV. Thank you!
Bruno is a sweet social young cat with an old soul. He is very laid back and loves to keep his family company and will go in any room where his humans are . He is wonderful with young children and all people . He is also great with other cats and originally came from a multi-cat home. He has been with our family for half a year. He loves perching and low-risk adventures and even a few minutes a day basking outside in the sunlight when possible . He was a little bit underweight when we adopted him and now he is a little overweight and we are slowly dialing back the per feeding volume to keep him at an optimal weight.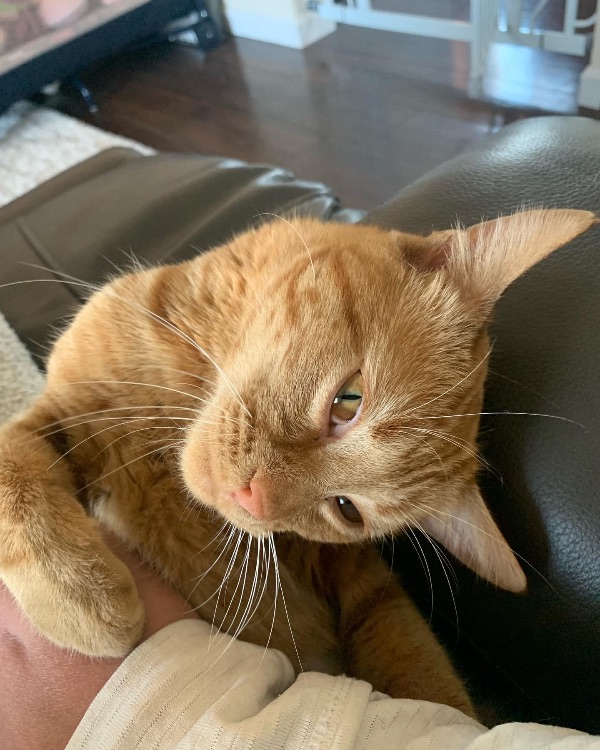 https://www.hshv.org/wp-content/uploads/formidable/105/1D9CBD5B-4F24-4633-AC4B-C49D1B82DB88.jpeg
If you are interested in adopting Bruno, please contact Taylor at 734-846-6820 or tayclay@umich.edu. This animal is listed as a courtesy on our site, but is available through this individual. For questions, please contact the individual listed, not HSHV. Thank you!