Bugsy (Left – Male), Zazu (Right – Female) the Cat
Age: Bugsy – 5, Zazu – 8
Fixed (Spayed/Neutered)? Yes
Declawed? No
Weight: 8 lbs
Indoor? Yes
Microchipped? Yes
City in which animal is located: Ann Arbor
Rehoming fee? No
Please note: This is a courtesy listing on HSHV's site. This animal is available through a private individual, NOT HSHV. For questions, please contact the individual below, not HSHV. Thank you!
They are both extremely loving and compassionate cats. They love to sit in laps and cuddle. Both are very personable. Bugsy is a bit shy at first with strangers and may take his time coming to say hello. Neither have any history of aggression whatsoever. Neither have any tendencies to claw any furniture, not even the scratching posts we have bought them in the past. They both live fine with our 70 lb dog in the house, though they don't really show any interest in him either. They don't necessarily have to be rehomed together, but they have been together since Bugsy came home 5 years ago. Litter boxes, food dishes and bag of food will all be included.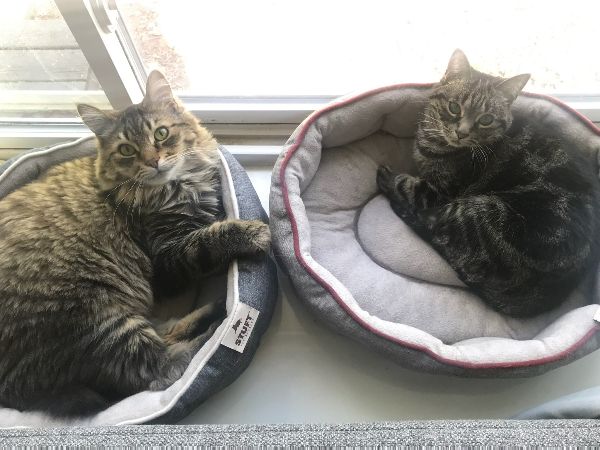 https://www.hshv.org/wp-content/uploads/formidable/105/IMG_9082.jpg
If you are interested in adopting Bugsy and Zazu, please contact Jake at 734-660-3749 or JakeStacey90@gmail.com. This animal is listed as a courtesy on our site, but is available through this individual. For questions, please contact the individual listed, not HSHV. Thank you!