Cheddar the Cat
Age: 4 years
Fixed (Spayed/Neutered)? Yes
Declawed? No
Indoor? Yes
Microchipped? No
City in which animal is located: Saline
Rehoming fee? No
Please note: This is a courtesy listing on HSHV's site. This animal is available through a private individual, NOT HSHV. For questions, please contact the individual below, not HSHV. Thank you!
This is Cheddar (we call her Ched). She will be a wonderful companion for someone without small children or other pets.
3 years ago she had some seizures (none since) and injured the lower part of her spine. She is recovered but doesn't allow any other animals to play with her. She loves humans and she's very affectionate. She never scratches the furniture (always the scratching post). She's as soft as a bunny. We love her and are heartbroken to let her go but I think our trip will be too stressful with her delicate back end.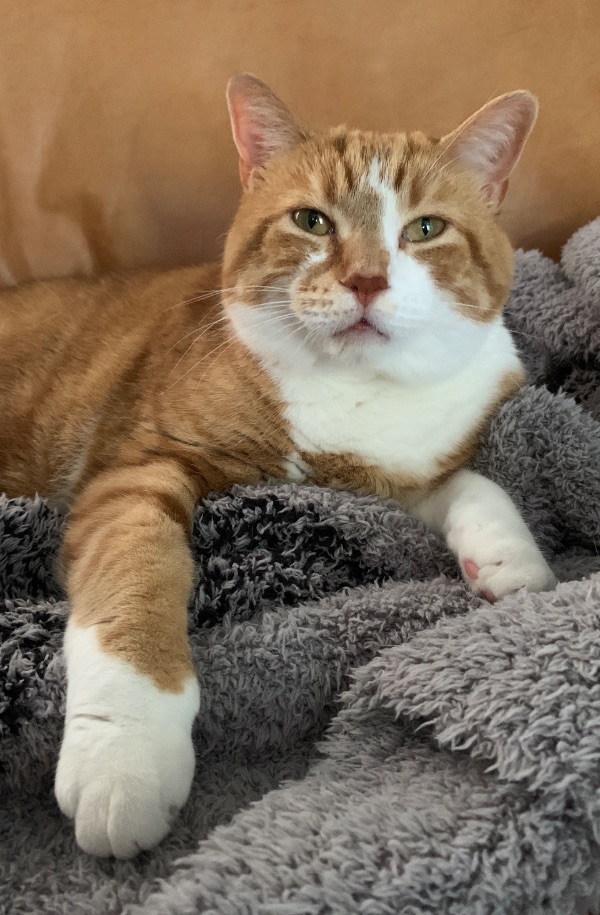 https://www.hshv.org/wp-content/uploads/formidable/105/379D3ACC-1F6C-4165-B291-329733040925.jpeg
If you are interested in adopting Cheddar, please contact Suzanne at 734-255-3832 or emailsuzannew@gmail.com. This animal is listed as a courtesy on our site, but is available through this individual. For questions, please contact the individual listed, not HSHV. Thank you!