Shadow the Dog
Age: 3
Fixed (Spayed/Neutered)? Yes
Indoor? Yes
Microchipped? No
City in which animal is located: Plymouth
Rehoming fee? No
Please note: This is a courtesy listing on HSHV's site. This animal is available through a private individual, NOT HSHV. For questions, please contact the individual below, not HSHV. Thank you!
Name: Shadow
Location: Redford, Michigan
Breed: German Shepard/ Lab mixed
Male/female: Male
Fixed: Yes
Shots: Yes
Good with dogs: Yes
Good with cats: not sure
Good with kids: yes
Age: 3
Description:
Hi I'm looking for someone to take my fur baby. He is very fun and loving. He is 3 years old, his name is Shadow. He's house trained, has lots of energy, love people and children! He does get a long with other dogs but he's hyper so takes a minute for him to warm up.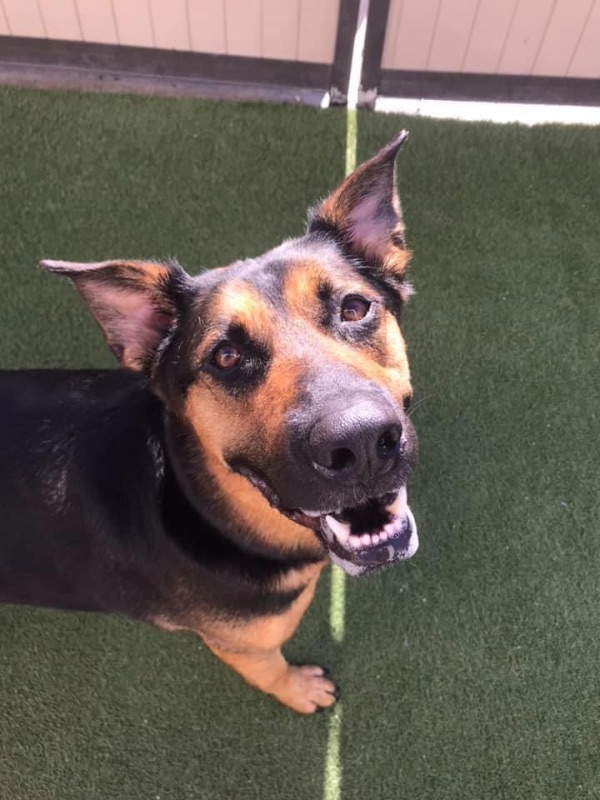 https://www.hshv.org/wp-content/uploads/formidable/105/9AED9D2F-7163-4A1C-B3DE-40E938CF35E9.jpeg
If you are interested in adopting Shadow, please contact Karon at 734-727-6439 or herrickkaron@gmail.com. This animal is listed as a courtesy on our site, but is available through this individual. For questions, please contact the individual listed, not HSHV. Thank you!