Jack & Sparrow the Cat
Age: 3-4 yrs
Fixed (Spayed/Neutered)? Yes
Declawed? No
Indoor? Yes
Microchipped? Yes
City in which animal is located: Howell, MI
Rehoming fee? No
Please note: This is a courtesy listing on HSHV's site. This animal is available through a private individual, NOT HSHV. For questions, please contact the individual below, not HSHV. Thank you!
These are the best cats! Jack is such a cuddle bug, but can be a bit vocal. Sparrow loves to play with her toys (sometimes even plays fetch), and she will greet you at the door every time. They love their humans, not much exposure to other pets as they have been indoor cats their whole lives. Hoping to keep them as a pair but really any good home however it happens; I am getting married soon and my fiancé is allergic.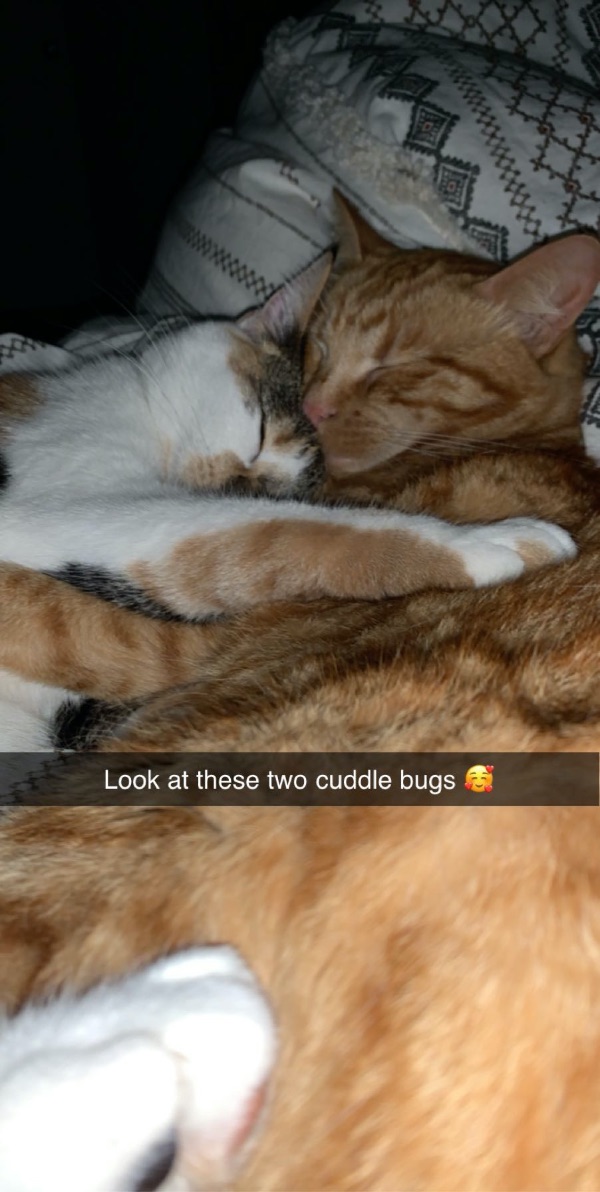 https://www.hshv.org/wp-content/uploads/formidable/105/IMG_0126.jpg
If you are interested in adopting Jack & Sparrow, please contact Danielle at 269-719-5115 or Hicks21de@gmail.com. This animal is listed as a courtesy on our site, but is available through this individual. For questions, please contact the individual listed, not HSHV. Thank you!