Doug the Dog
Age: 4 yrs
Fixed (Spayed/Neutered)? Yes
Weight: 45 lbs
Indoor? Yes
Microchipped? Yes
City in which animal is located: Pinckney
Rehoming fee? No
Please note: This is a courtesy listing on HSHV's site. This animal is available through a private individual, NOT HSHV. For questions, please contact the individual below, not HSHV. Thank you!
Doug is a very cute, cuddly and active boy. He is an average medium sized dog. You should have a fenced yard or take him out on a leash or lead because he does dart after deer, rabbits, and squirrels etc. He currently lives in a busy home. He should be kept in a kennel for his safety if no one is at home with or watching him as he can get into mischief and chew on things that can be harmful. He does not mind cats, as we have 2 and he leaves them be but, would be best with no other dogs, as we have one older female he's been becoming more territorial towards and, has displayed a lack of manners to other dogs on walks and with visitors. This behavior might be improved with more training and socialization. He would also be great as an only pet. He does fine with older, respectful kids, but might be unpredictable with small children and infants. I hope that he can go to a good and loving home because he deserves more attention and patience than we can give him at this time.
31201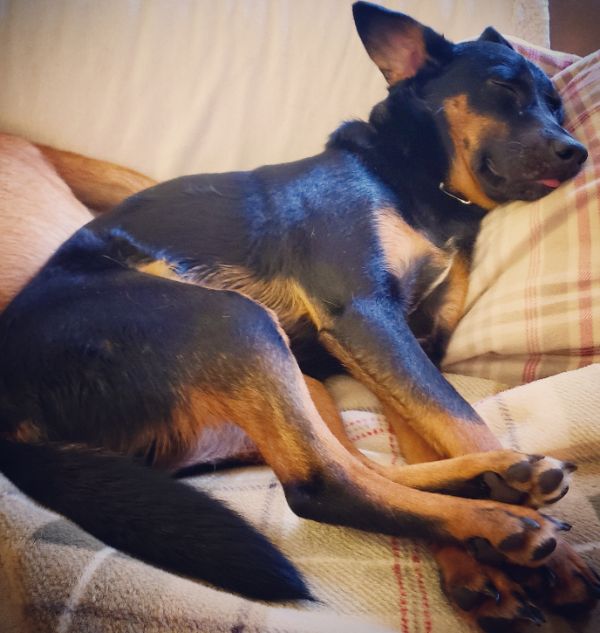 31201
https://www.hshv.org/wp-content/uploads/formidable/105/IMG_20190103_052703_401-1.jpg
If you are interested in adopting Doug, please contact Megan at 517-798-9087 or maggieliv2514@gmail.com. This animal is listed as a courtesy on our site, but is available through this individual. For questions, please contact the individual listed, not HSHV. Thank you!