Rocky the Dog
Age: 1 Year
Fixed (Spayed/Neutered)? No
Weight: 64 lbs
Indoor? Not known
Microchipped? No
City in which animal is located: Dearborn
Rehoming fee? No
Please note: This is a courtesy listing on HSHV's site. This animal is available through a private individual, NOT HSHV. For questions, please contact the individual below, not HSHV. Thank you!
Rocky is always ready to play ! He is happy and very energetic. His favorite games are tug-of-war and catching the ball. Rocky loves going for walks and loves giving hugs. Our family had to relocate and our new location does not give Rocky the opportunity to be 100% himself . Rocky gets anxious when he spends too much time alone, so he might show some behaviors like chewing shoes. We have been working on him to help him deal with it. He responds to simple commands using hand gestures . He so far does well meeting new people as long as they show him love . When he first meets new dogs he might get a little nervous and bark but after meeting them all he wants to do is play .He is the only pet at home so we haven't tested how well he will do with other animals . Our family really loves Rocky and when we find a new home for him we would love to continue bringing him toys and treats if possible. Rocky rocks!!!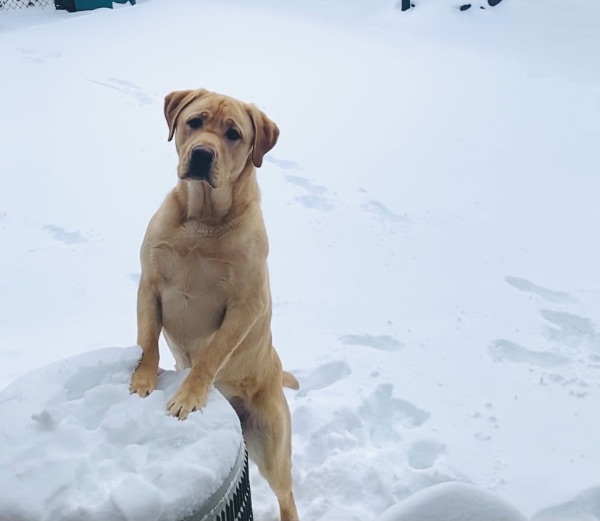 https://www.hshv.org/wp-content/uploads/formidable/105/0507DDED-8B27-41B4-A0EB-E7173100F860.jpeg
If you are interested in adopting Rocky, please contact Jennifer at 313-712-0117, 313-728-7959, or jennpisospanish@gmail.com. This animal is listed as a courtesy on our site, but is available through this individual. For questions, please contact the individual listed, not HSHV. Thank you!