Zarah the Cat
Age: 8 months old
Fixed (Spayed/Neutered)? No
Declawed? No
Indoor? Yes
Microchipped? No
City in which animal is located: Saline
Rehoming fee? Yes
Please note: This is a courtesy listing on HSHV's site. This animal is available through a private individual, NOT HSHV. For questions, please contact the individual below, not HSHV. Thank you!
This is Zarah she is a very playful cat she around 8 months old so she tends to get hyper. She is very good with other cats and dogs she loves to play with both so if you have a playfully animal she would love that. She absolutely loves attention she will fall asleep in your arms or your lap at anytime. She loves playing with toys and cat towers she's a good cat I didn't want to have to rehome her but I have to since I'm moving she's a really nice cat and I hope she can find her forever home. I do have some things of hers that will go with her when she is rehomed just message me if there are any questions you have about little Zarah.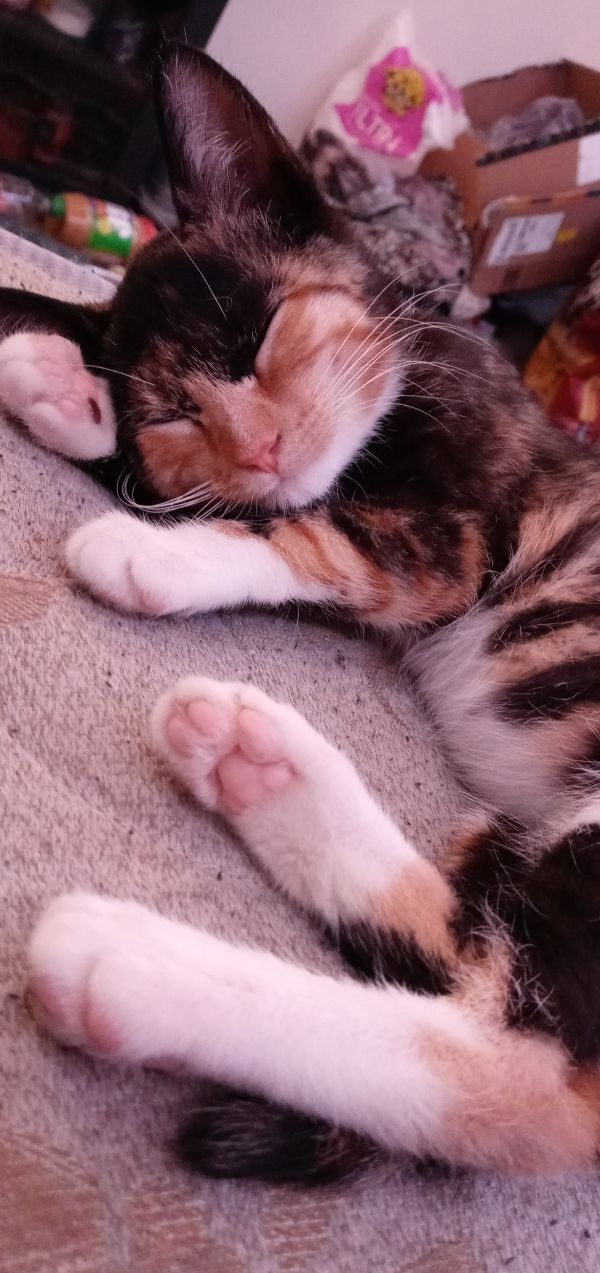 https://www.hshv.org/wp-content/uploads/formidable/105/Snapchat-1026208048.jpg
If you are interested in adopting Zarah, please contact Cheyanne at 734-945-0452 or Cheyanneb222@gmail.com. This animal is listed as a courtesy on our site, but is available through this individual. For questions, please contact the individual listed, not HSHV. Thank you!