Hank the Rabbit
City in which animal is located: Ypsilanti
Rehoming fee? No
Please note: This is a courtesy listing on HSHV's site. This animal is available through a private individual, NOT HSHV. For questions, please contact the individual below, not HSHV. Thank you!
Trying to rehome my rabbit…
Name: Hank
Age: 2
Gender: Male
Neutered
Litter box trained
Food: oxbow adult rabbit food
Likes most hays
Does pretty well with dogs once he gets used to them. But does not like cats
He's a little mean and aggressive and prefers to be outside of his cage. He does have his moments where he's a little lovable. He like deep massages on his back and shoulder areas.
He can do tricks for treats. Say circle and he'll do it.
He hates it when you rub your hand on the ground.
I have a bunch of stuff for him including his litter box food dish and cage. Also have a new bag of litter.
Definitely NO KIDS as he will bite or just be too stressed out around them. I would like him to be in a mostly free range house or apartment. He hates his cage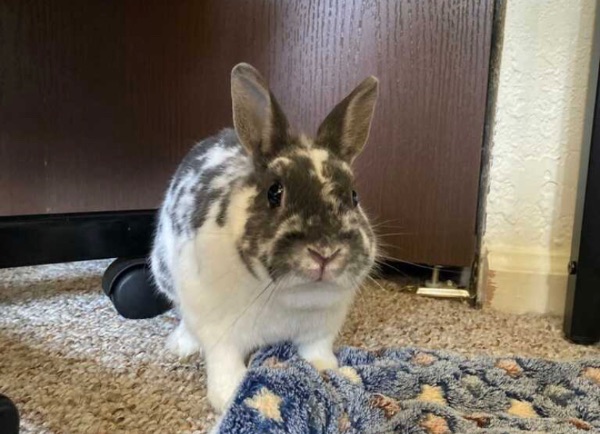 https://www.hshv.org/wp-content/uploads/formidable/105/7FA850BC-FEBE-4F21-9DB0-5AF284BC3C32.jpeg
If you are interested in adopting Hank, please contact Evan at 248-770-2467 or ewils98@gmail.com. This animal is listed as a courtesy on our site, but is available through this individual. For questions, please contact the individual listed, not HSHV. Thank you!