Zoey the Dog
Age: 12 years
Fixed (Spayed/Neutered)? Yes
Weight: 35 lbs
Indoor? Yes
Microchipped? Not known
City in which animal is located: Novi
Rehoming fee? No
Please note: This is a courtesy listing on HSHV's site. This animal is available through a private individual, NOT HSHV. For questions, please contact the individual below, not HSHV. Thank you!
Senior dog in need of a loving home to spend her final years. She needs an owner who doesn't leave the house for more than 2-4 hours at a time as her separation anxiety is increasing with age. She is very loving and cuddly. She is happiest at your feet, while you work, or curled up on the couch next to you watching TV. She has a dog brother currently but would most likely prefer to be the only dog as she likes owners full attention, and takes a while to warm up to other dogs. Unknown experience with cats or other animals. She loves (and currently lives with) children, so a busy home is okay as long as she's not being left alone for long hours like work or school. She would love an owner who works from home. A home-based family with children. Or a senior like her, looking for companionship.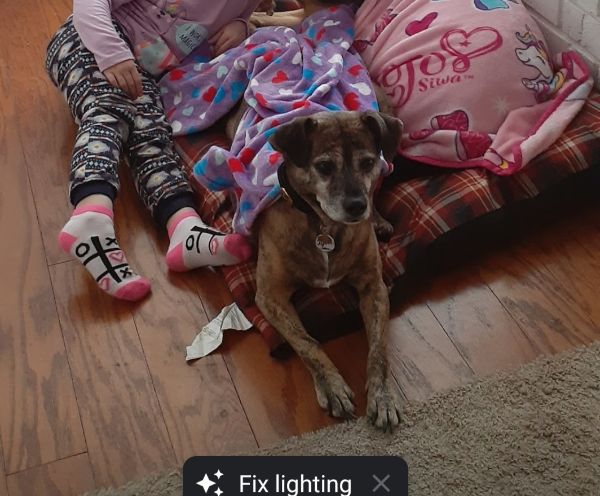 https://www.hshv.org/wp-content/uploads/formidable/105/Screenshot_20220728-100523_Photos-1.jpg
If you are interested in adopting Zoey, please contact Kara at 734-833-5813 or salisbury.kara87@gmail.com. This animal is listed as a courtesy on our site, but is available through this individual. For questions, please contact the individual listed, not HSHV. Thank you!