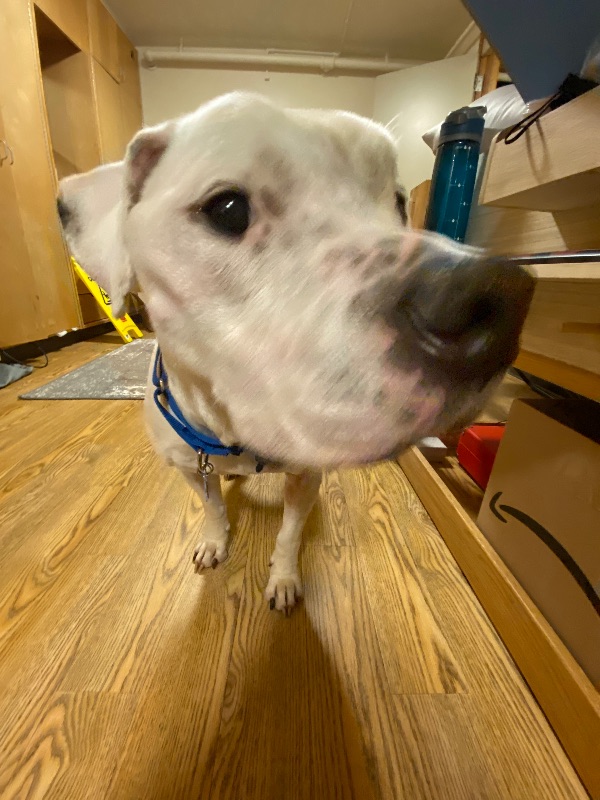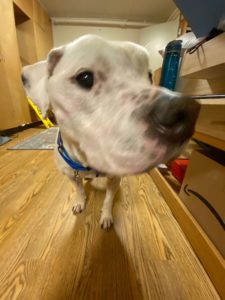 Gato the Dog
Age: 8
Fixed (Spayed/Neutered)? Yes
Weight: 45 lbs
Indoor? Yes
Microchipped? Yes
City in which animal is located: Ann Arbor
Rehoming fee? No
Please note: This is a courtesy listing on HSHV's site. This animal is available through a private individual, NOT HSHV. For questions, please contact the individual below, not HSHV. Thank you!
Gato is truly the sweetest dog ever. With his big head and paws he looks and runs like a puppy. He is medium energy in the way he loves long walks but will pass out for the rest of the day. He will want to make friends with anyone you pass and will play with other dogs. If you let him he will sleep next to you all night but is also happy just sleeping in his bed. He is learning how to play fetch and is liking it. He currently lives in about a 350 square-foot apartment but I think he would like something at least a little bit bigger. He does fine as long as you take him on walks so no yard needed. He will walk next to you without a leash but might get distracted if other people are around to play with him. He truly is the best and anyone would be lucky to have him.
If you are interested in adopting Gato, please contact Eva at 312-340-8171 or eva.ritht@gmail.com. This animal is listed as a courtesy on our site, but is available through this individual. For questions, please contact the individual listed, not HSHV. Thank you!