Slim the Dog
Age: 7
Fixed (Spayed/Neutered)? Yes
Weight: 70 lbs
Indoor? Yes
Microchipped? Yes
City in which animal is located: Howell
Rehoming fee? No
Please note: This is a courtesy listing on HSHV's site. This animal is available through a private individual, NOT HSHV. For questions, please contact the individual below, not HSHV. Thank you!
Slim currently lives in a pretty quiet home, with a very large fenced-in yard. He is very FAST and often doesn't have complete control over his long legs. He loves to cuddle. He would be a great companion for a single individual, with a yard, who just wants a dog buddy to snuggle up with. He has lots of beds, and toys to come with him. The information I was provided when I adopted Slim said he was a stray as a puppy, which seems to come through in some instances, but overall he just wants to be loved. He is a wonderful dog but does have his issues:
– Slim has allergies that require shots throughout the year, you can tell when it's time because he starts to lick his feet/chew on the fur on his back. I use specific shampoo to try to help him in between shots. He also eats gluten-free salmon dry food with probiotic treats to further help.
– He cannot be around cats. One wandered into the yard once, and it was almost really bad.
– He can be around very few dogs. I've been able to introduce him to 3 dogs that he likes/tolerates. He really just prefers human companions.
– I can't recommend him for a household with children. This is more so to protect him. I'd hate for something to happen.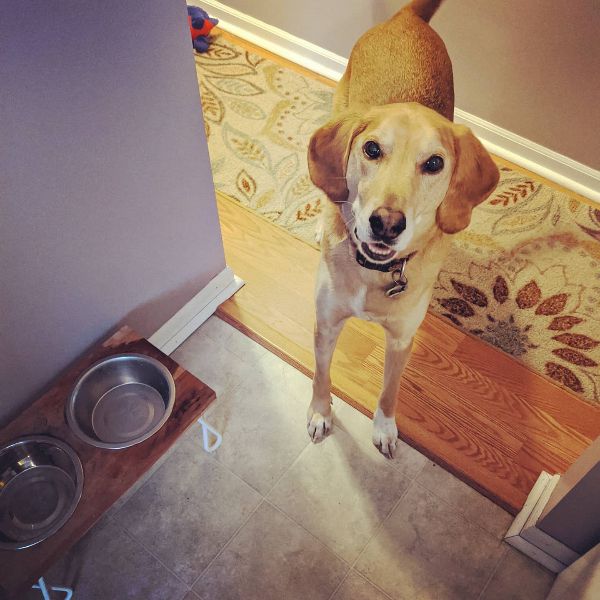 https://www.hshv.org/wp-content/uploads/formidable/105/87155719_10157367713098661_6358884358027214848_n.jpg
If you are interested in adopting Slim, please contact Maggie at 810-923-8186 or mharris8186@gmail.com. This animal is listed as a courtesy on our site, but is available through this individual. For questions, please contact the individual listed, not HSHV. Thank you!