Gus the Dog
Age: 6
Fixed (Spayed/Neutered)? Yes
Weight: 65 lbs
Indoor? Yes
Microchipped? Yes
City in which animal is located: Northville
Rehoming fee? No
Please note: This is a courtesy listing on HSHV's site. This animal is available through a private individual, NOT HSHV. For questions, please contact the individual below, not HSHV. Thank you!
Gus just wants to cuddle up in your lap all day and give snuggles and kisses. He's crate trained, know basic commands, will do ok off leash as long as there's not a squirrel within eyesight, but will do better in a fenced environment. He's great with kiddos… even when his tail is being pulled on when Mama's not looking, or when my toddlers try to lay on him like he's a giant body pillow.
He was better socialized pre-pandemic, but have been boarded a few times without group play, while my husband has been out on extended work trips, and I've been on single parent duty. He has a canine friend living with him also, so he does well with some dogs, but not all. Gus can be energetic, or mellow. His mood and energy can match yours. If it's a lazy day on the couch, he' s your dog… if it's a day hiking in the woods… he's your dog. Sometimes he's a little emotionally needy and will feel the need to make an appearance on work calls if you work from home… He always manages to get a laugh.
He's silly, loving, a great guard dog, and I'm sad that we have to rehome.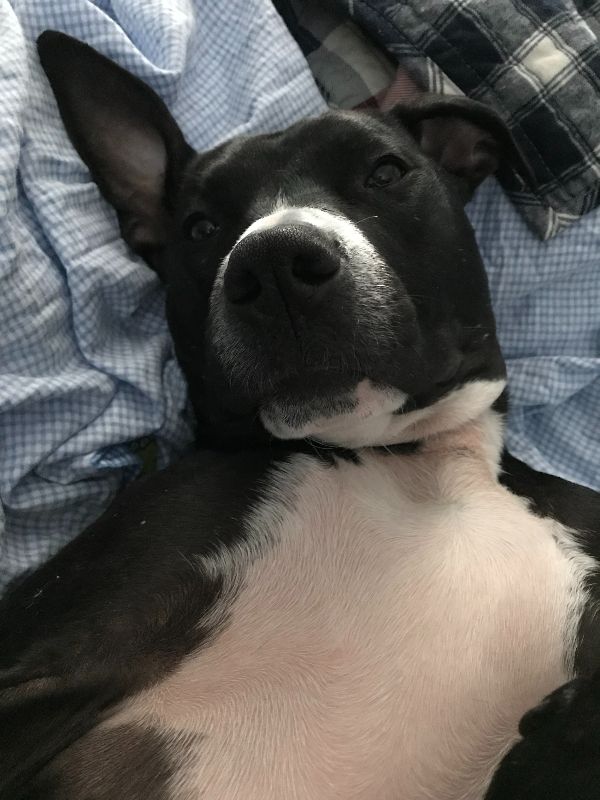 https://www.hshv.org/wp-content/uploads/formidable/105/IMG_95471673.jpg
If you are interested in adopting Gus, please contact Paria at 206-930-2016 or pehollenkamp@gmail.com. This animal is listed as a courtesy on our site, but is available through this individual. For questions, please contact the individual listed, not HSHV. Thank you!