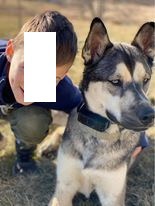 Max the Dog
Age: 2 years
Fixed (Spayed/Neutered)? Yes
Weight: 65 lbs
Indoor? Yes
Microchipped? Yes
City in which animal is located: Chelsea
Rehoming fee? No
He lives in a very busy home with 4 kids on 5 acres. Max has a pond to swim in and loads of time running around outside. He has a strong prey drive and will keep critters away. He does have a few quirks: He is a mild resource guarder and a submissive peer. He loves to play catch with a ball. He is perfectly house trained. He loves to go on walks.
If you are interested in adopting Max, please contact M at 734-646-9034 or megan.schwenker.smith@gmail.com.