Kat the Cat
Age: 11 years
Fixed (Spayed/Neutered)? Yes
Declawed? Yes
Indoor? Yes
Microchipped? No
City in which animal is located: Canton
Rehoming fee? No
Please note: This is a courtesy listing on HSHV's site. This animal is available through a private individual, NOT HSHV. For questions, please contact the individual below, not HSHV. Thank you!
We have a quiet home and the cat likes to do her own thing, she doesn't mind people and sometimes makes herself available when kids are over but mostly hides. She tolerates dogs but prefers not to be around them as for other cats, she has never been around them. She can be very sweet when it's on her terms.
31208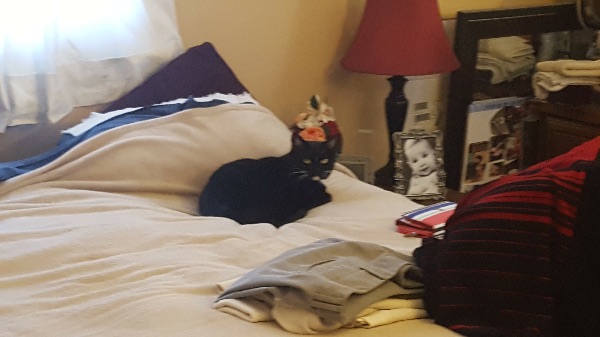 31208
https://www.hshv.org/wp-content/uploads/formidable/105/591F0FD9-4E97-4FC5-A185-251079BBA55C.jpeg
If you are interested in adopting Kat, please contact Christopher at 734-929-7290 or cmccurdy1975@yahoo.com. This animal is listed as a courtesy on our site, but is available through this individual. For questions, please contact the individual listed, not HSHV. Thank you!