Fitz the Dog
Age: 15 months
Fixed (Spayed/Neutered)? No
Weight: 45 lbs
Indoor? Yes
Microchipped? No
City in which animal is located: Royal Oak
Rehoming fee? No
Please note: This is a courtesy listing on HSHV's site. This animal is available through a private individual, NOT HSHV. For questions, please contact the individual below, not HSHV. Thank you!
Fitz is a very loving, dedicated, high energy dog. He is loyal, sweet, and has never shown any aggressive behaviors towards us or our baby.
Fitz comes with his own special struggles. He struggles with high anxiety when he's left alone, going for car rides, or new places. He's currently on Prozac. His anxiety has subsided a lot. He can become destructive (nature of the breed) when left alone while upset. He struggles with taking walks (needs training). He loves seeing people but nervous around certain dogs. Fitz has never went to the bathroom any place but the backyard. He can be on a walk for hours and will wait until back home.
He is loyal. He wants to always be with his person. Fitz does get sad when others are getting attention from his person. Fitz needs multiple walks, dog park experience, and high energy activities. Being only let out in the backyard, or occasionally walked will not work with this breed. He does shed A LOT! He is a picky eater.
Fitz is not suited for inexperienced caretakers, or people looking for a first time dog.
We are dedicated to making sure he is paired with the perfect family for him.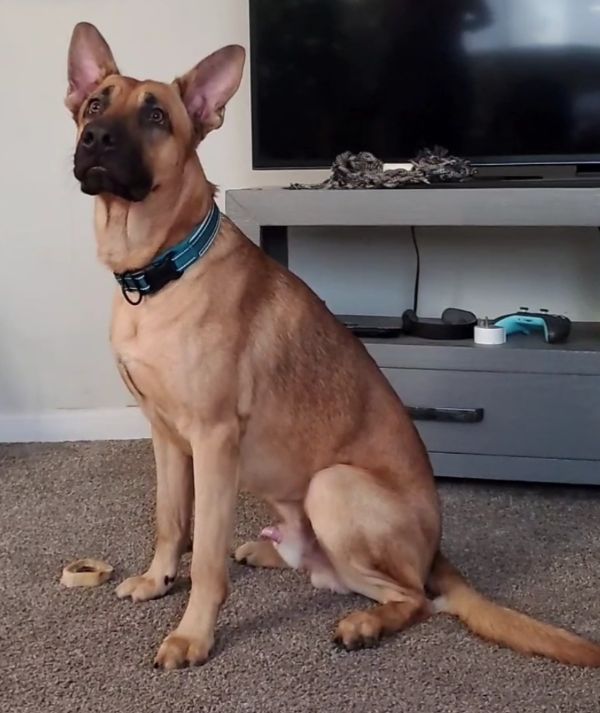 https://www.hshv.org/wp-content/uploads/formidable/105/Screenshot_20220116-031238_Snapchat.jpg
If you are interested in adopting Fitz, please contact Gabbie at 734-531-8729 or gabrielleaustin01@gmail.com. This animal is listed as a courtesy on our site, but is available through this individual. For questions, please contact the individual listed, not HSHV. Thank you!