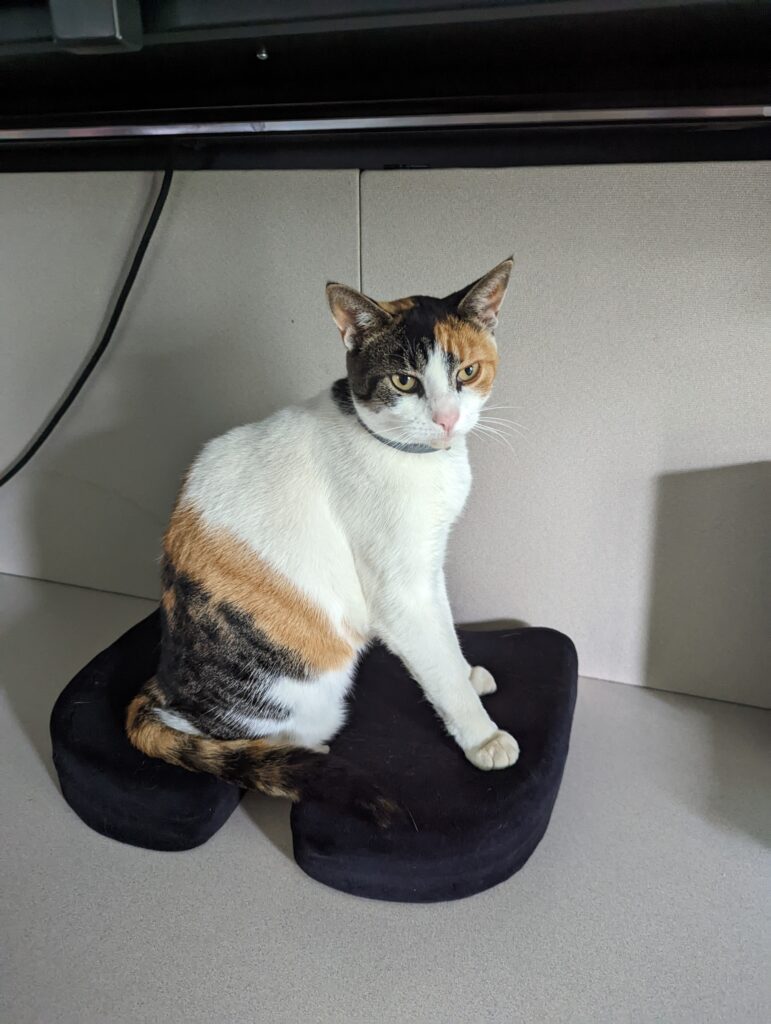 Roxy the Cat
Age: 7 years
Fixed (Spayed/Neutered)? Yes
Declawed? No
Indoor? No
Microchipped? Yes
City in which animal is located: Saline
Rehoming fee? No
Please note: This is a courtesy listing on HSHV's site. This animal is available through a private individual, NOT HSHV. For questions, please contact the individual below, not HSHV. Thank you!
Roxy has grown up with other cats, dogs, and kids. She's very friendly and loves to cuddle. She's very independent and likes her own space. She is an outside/inside cat. She enjoys going in and out. She loves the country and roam. She's made friends with all the neighbors. She needs a safe and welcoming outside environment with the opportunity to be inside. I do not have the time to devote for her to train her to be a solely inside cat.
If you are interested in adopting Roxy, please contact Jessica at 734-216-3235 or jessherter@gmail.com. This animal is listed as a courtesy on our site, but is available through this individual. For questions, please contact the individual listed, not HSHV. Thank you!