Jax the Dog
Age: 7 months
Fixed (Spayed/Neutered)? No
Weight: 60 lbs
Indoor? Yes
Microchipped? No
City in which animal is located: Ypsilanti
Rehoming fee? Yes
Please note: This is a courtesy listing on HSHV's site. This animal is available through a private individual, NOT HSHV. For questions, please contact the individual below, not HSHV. Thank you!
Currently Jax stays at home with me while I work remotely, he has in previous situations been with other dogs specifically a deaf Great Dane and was good friends with him and a smaller dog. He loves to lick and is a nice boy, he seems to have some separation issues that might need time to help. He loves to run and likes to chew on hard toys. We would also love to stay in contact if possible.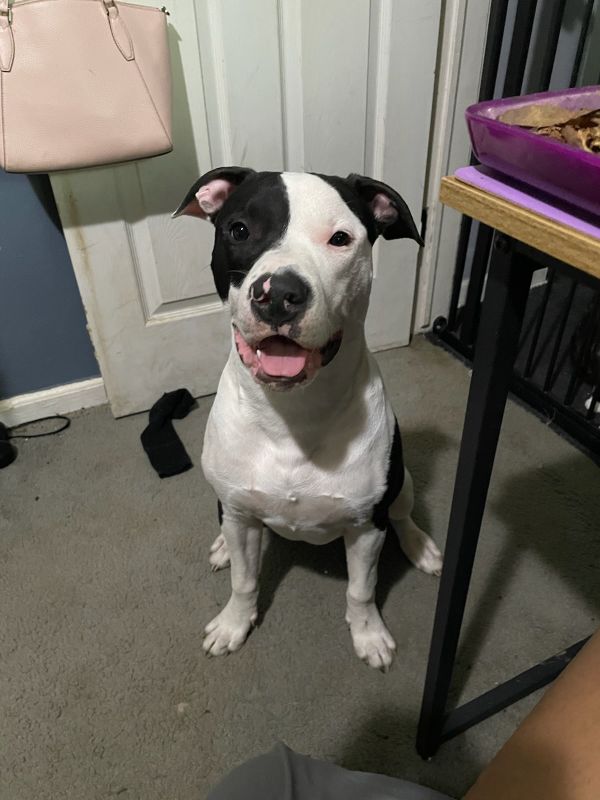 https://www.hshv.org/wp-content/uploads/formidable/105/IMG_1460.jpg
If you are interested in adopting Jax, please contact Kaylynne at 586-788-4550 or Kaylynnejones.n@gmail.com. This animal is listed as a courtesy on our site, but is available through this individual. For questions, please contact the individual listed, not HSHV. Thank you!