Kennedy (Kenny) the Dog
Age: 4
Fixed (Spayed/Neutered)? Yes
Weight: 50 lbs
Indoor? Yes
Microchipped? Not known
City in which animal is located: Westland
Rehoming fee? No
Please note: This is a courtesy listing on HSHV's site. This animal is available through a private individual, NOT HSHV. For questions, please contact the individual below, not HSHV. Thank you!
Kennedy is named after JFK, but he typically goes by Kenny. He is a very active, high energy Siberian Husky that needs a lot of attention. He likes to be outside (especially in the cold), but he does not usually play with chew toys indoors. He tends to be a little bit territorial when it comes to dogs and people, especially if food is involved. He would probably be best in a one-dog home, but he does do fine with other dogs. He has not had any experience with cats or other pets. Kenny loves to sit/sleep on the furniture. He is also crate trained. A fenced-in yard is required as Kenny is a hunter and would run after a small animal if he wanted it. He is good with kids.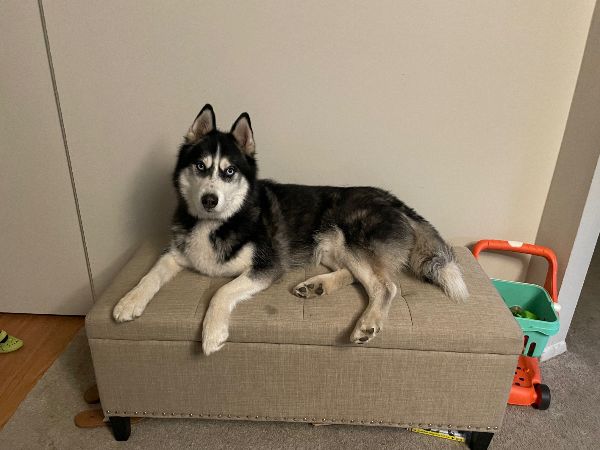 https://www.hshv.org/wp-content/uploads/formidable/105/image0-9.jpeg
If you are interested in adopting Kennedy (Kenny), please contact Brianna at 734-678-1653 or bri.bees@yahoo.com. This animal is listed as a courtesy on our site, but is available through this individual. For questions, please contact the individual listed, not HSHV. Thank you!