Leah the Dog
Age: 10 months
Fixed (Spayed/Neutered)? No
Weight: 30 lbs
Indoor? Yes
Microchipped? No
City in which animal is located: Highland
Rehoming fee? Yes
Please note: This is a courtesy listing on HSHV's site. This animal is available through a private individual, NOT HSHV. For questions, please contact the individual below, not HSHV. Thank you!
Leah is amazing, she loves everyone and everything. Cats, dogs, kids, people. I took Leah from a desperate situation where she was locked in a cage for 18-22 hrs a day or more. As she has been able to run and show her personality. She has showed how much she loves to play and cuddle. She is crate trained. She has been pretty severely ignored and needs a place she can run and play. She needs a home that will love her if she has an accident. All though she has been getting better at our home. The accidents are getting fewer and further between. Leah's story doesn't have enough room to type. If you want to know more about her please contact me I will tell you all about her!!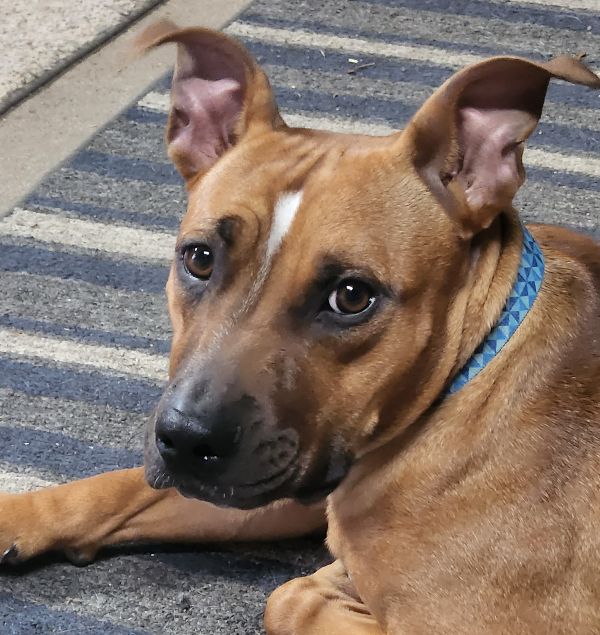 https://www.hshv.org/wp-content/uploads/formidable/105/20220709_151123.jpg
If you are interested in adopting Leah, please contact Nancy at 248-993-5735 or nancycallahan21@yahoo.com. This animal is listed as a courtesy on our site, but is available through this individual. For questions, please contact the individual listed, not HSHV. Thank you!