Louie the Dog
Age: 2 years
Fixed (Spayed/Neutered)? Yes
Weight: 67 lbs
Indoor? Yes
Microchipped? Yes
City in which animal is located: Westland
Rehoming fee? No
Please note: This is a courtesy listing on HSHV's site. This animal is available through a private individual, NOT HSHV. For questions, please contact the individual below, not HSHV. Thank you!
Louie is an incredible dog! He is a 2-year-old, neutered male and he is updated on all of his shots. He loves meeting new dogs and loves to try and get them to run around and wrestle with him. He is a VERY active dog who will need either a big fenced in yard or regular walks throughout the day. He is very intelligent, which makes training very easy, but also means he needs proper stimulation to avoid him getting into trouble. He is also a huge cuddle bug that loves to act like he is a little chihuahua trying to fit on your lap. He likes to chase other small animals like bunnies, squirrels, and the occasional cat but has never hurt them, he just love a to chase! Louie is a dog that you will instantly fall in love with in every way and loves to keep you active!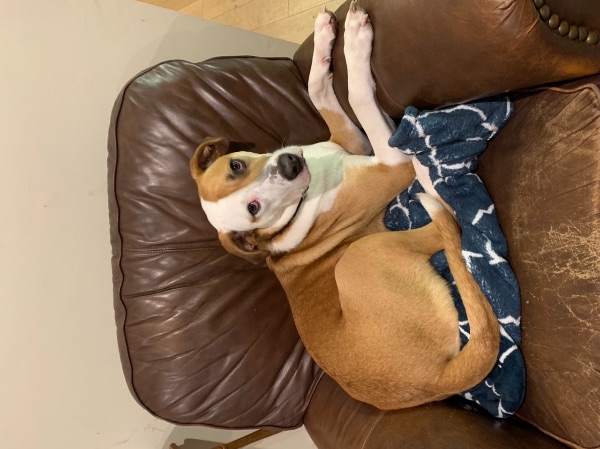 https://www.hshv.org/wp-content/uploads/formidable/105/5CC048BA-B3DB-423A-BF38-28EA90E8FE15.jpeg
If you are interested in adopting Louie, please contact Danielle at 318-237-3327 or dani.mpsa@gmail.com. This animal is listed as a courtesy on our site, but is available through this individual. For questions, please contact the individual listed, not HSHV. Thank you!