Norman the Cat
Age: 13
Fixed (Spayed/Neutered)? Yes
Declawed? No
Weight: 13 lbs
Indoor? Yes
Microchipped? No
City in which animal is located: Commerce Township
Rehoming fee? No
Please note: This is a courtesy listing on HSHV's site. This animal is available through a private individual, NOT HSHV. For questions, please contact the individual below, not HSHV. Thank you!
Norman is a very loveable cat, once he becomes comfortable with his surroundings. He had a sister but she passed away a few years ago. He is an inside cat since he was a kitten. He loves to drink water out of the bathtub faucet. He was a companion to a senior citizen who is now moved to an assisted living facility.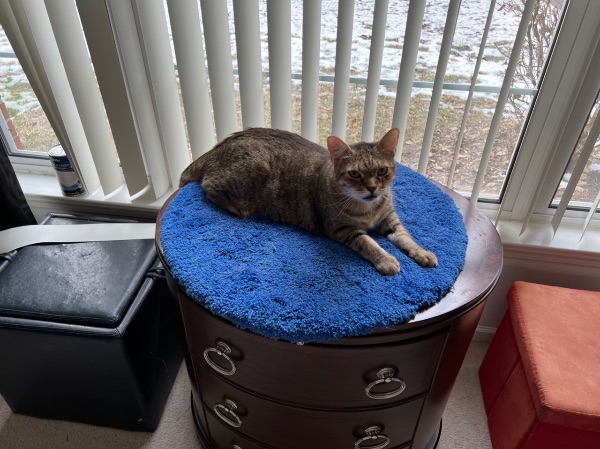 https://www.hshv.org/wp-content/uploads/formidable/105/7C69708E-53AC-4FE1-8D52-B045C7F73334.jpeg
If you are interested in adopting Norman, please contact Dennis at 248-892-9057, 248-892-9059, or tabaczka@sbcglobal.net. This animal is listed as a courtesy on our site, but is available through this individual. For questions, please contact the individual listed, not HSHV. Thank you!