Addie the Dog
Age: 5.5 yrs.
Fixed (Spayed/Neutered)? Yes
Weight: 50 lbs
Indoor? Yes
Microchipped? Not known
City in which animal is located: SUPERIOR TOWNSHIP
Rehoming fee? No
Please note: This is a courtesy listing on HSHV's site. This animal is available through a private individual, NOT HSHV. For questions, please contact the individual below, not HSHV. Thank you!
I am taking care of this lovely Dog for my nephew and his wife. They adopted Addie as a puppy. Now that they have two young children under 2yrs of age, they find they can no longer keep up with the level of activity this young dog has. Addie is house trained. She prefers to go potty off lead in the yard. Stays close to home. She gets along with our pack although she is on the lower rung of the pecking order. I think she may prefer to have a dog partner. I don't know about cats. She just went to the "Uptown Poochie Parlor" for her holiday bath, nails and ears. She eats twice a day, one and one half cups of dry food and a dash of wet on top. Along with that she receives glucosamine for her joints and salmon oil for her coat in her morning food only. Addie sits on my lap each night to watch TV. This is a charming animal, who needs to have someone to love.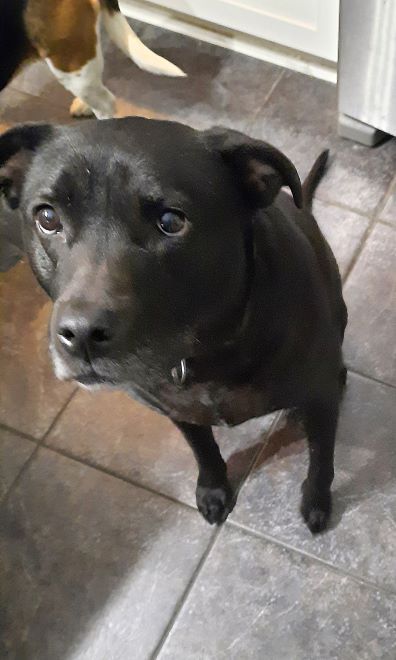 https://www.hshv.org/wp-content/uploads/formidable/105/addie-III.jpg
If you are interested in adopting Addie, please contact Victoria and Paul at 734-649-4752 or thinkvictoria@gmail.com. This animal is listed as a courtesy on our site, but is available through this individual. For questions, please contact the individual listed, not HSHV. Thank you!