Pork Chop and Denice the Guinea Pigs
Age: 2
Fixed (Spayed/Neutered)? No
City in which animal is located: Brighton
Rehoming fee? No
Please note: This is a courtesy listing on HSHV's site. This animal is available through a private individual, NOT HSHV. For questions, please contact the individual below, not HSHV. Thank you!
They're both girls and two years old, very friendly, have been handled by small children, and don't make much noise with good temperaments. They have recently been introduced to a litter box in the cage and are taking to it very well so that helps a lot with the smell and cage upkeep. If anyone is wanting or knows someone willing to take them in they come with a cage, water bottle, food bowl, litter box, bedding, playpen, a bag of food and a few other toys. I'll be very sad to see them go but hope I can find them a good home, feel free to message me with any questions!!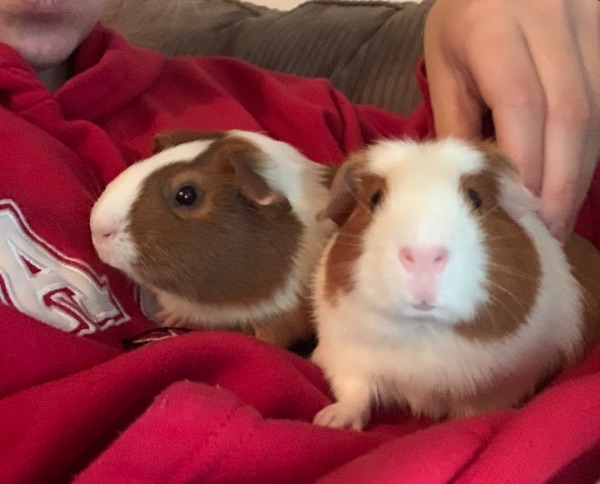 https://www.hshv.org/wp-content/uploads/formidable/105/94888F50-6BA3-480C-8EDD-785796BA12C4.jpeg
If you are interested in adopting Pork Chop and Denice, please contact Sophie at 817-507-7854 or helzsoph@msu.esu. This animal is listed as a courtesy on our site, but is available through this individual. For questions, please contact the individual listed, not HSHV. Thank you!