Luna the Dog
Age: 2.5 years
Fixed (Spayed/Neutered)? Yes
Weight: 50 lbs
Indoor? Yes
Microchipped? Yes
City in which animal is located: Farmington Hills
Rehoming fee? No
Please note: This is a courtesy listing on HSHV's site. This animal is available through a private individual, NOT HSHV. For questions, please contact the individual below, not HSHV. Thank you!
She is a couch potato who loves a good belly rub, will tug your arm off in excitement for a walk, and is a great copilot on car rides. She lives in a house that alternates between chaos (two small kids hey!) and quiet during nap times. Usually great with other dogs, but chases cats.
She deserves a good home who will give her treats, kisses, belly rubs, go for long walks (she has puppy energy still for sure) and will let her lay on the couch. She's a bit of a shedder so have a good vacuum ready! We love her dearly and this is a very, very hard decision to make. She's a sweet girl. Very peanut butter motivated, does well in a bath, would love to at outside in the warm sun and be an adults best friend.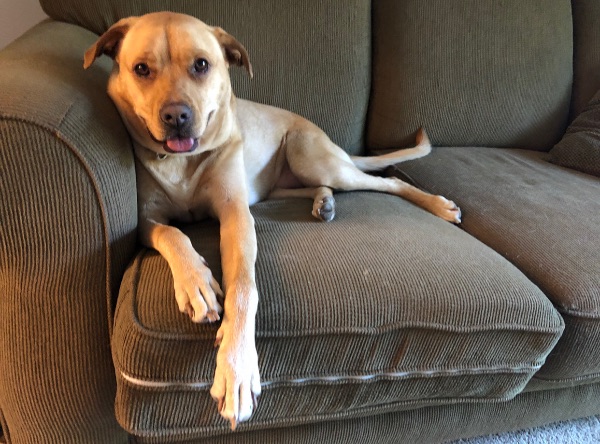 https://www.hshv.org/wp-content/uploads/formidable/105/46FB4FA0-BFEA-443F-843B-5AE4156FC49A.jpeg
If you are interested in adopting Luna, please contact Corinne at 419-708-0819 or corinnemathis3@gmail.com. This animal is listed as a courtesy on our site, but is available through this individual. For questions, please contact the individual listed, not HSHV. Thank you!