Luna the Cat
Age: 19
Fixed (Spayed/Neutered)? Yes
Declawed? Yes
Weight: 10 lbs
Indoor? Yes
Microchipped? Yes
City in which animal is located: Ann arbor
Rehoming fee? No
Please note: This is a courtesy listing on HSHV's site. This animal is available through a private individual, NOT HSHV. For questions, please contact the individual below, not HSHV. Thank you!
Luna is a sweet old cat that is very loving and loves to cuddle and sleep. She eats well and is shy around other pets, but is not aggressive. She has renal disease so we feel she may only have a few more months. She still gets the zoomies and is a very sweet cat. No special food or meds. We feel a quiet home may be best for her.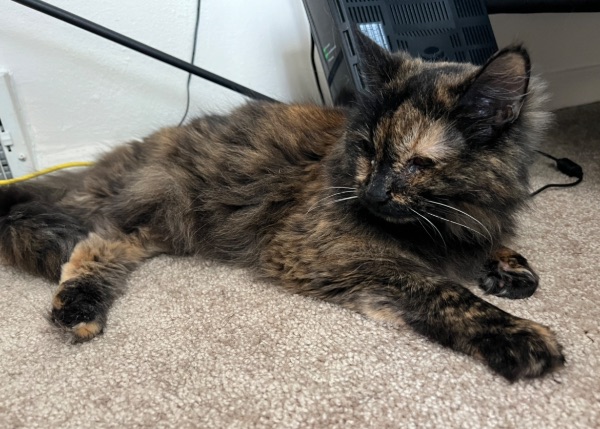 https://www.hshv.org/wp-content/uploads/formidable/105/D69685C4-532F-41C8-8C78-0B123BFF5D4F.jpeg
If you are interested in adopting Luna, please contact Rosa at 931-201-7473 or rmvasqueze@gmail.com. This animal is listed as a courtesy on our site, but is available through this individual. For questions, please contact the individual listed, not HSHV. Thank you!