Mittens & Marble the Cat
Age: Both 4 years
Fixed (Spayed/Neutered)? Yes
Declawed? No
Indoor? Yes
Microchipped? Yes
City in which animal is located: Livonia
Rehoming fee? No
Please note: This is a courtesy listing on HSHV's site. This animal is available through a private individual, NOT HSHV. For questions, please contact the individual below, not HSHV. Thank you!
These are the sweetest orange tabby cats you can find. They love being lap cats and love getting lots of pets. Marble loves being pampered and brushed while Mittens loves any amount of attention he can get. Both cats are gentle. Unfortunately, they have asthma and require medicine every day or every other day.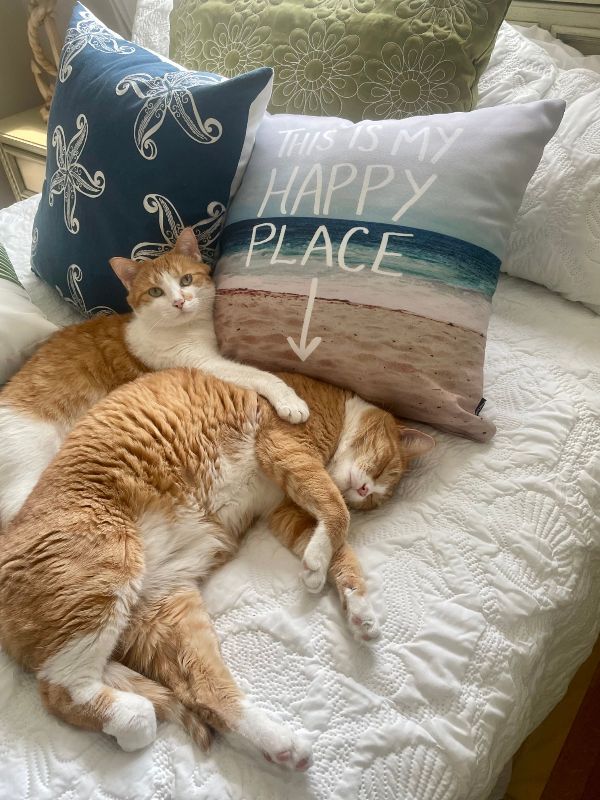 https://www.hshv.org/wp-content/uploads/formidable/105/cat1.jpg
If you are interested in adopting Mittens & Marble, please contact Justin at 734-223-6934, 734-228-9884, or jtengel08@gmail.com. This animal is listed as a courtesy on our site, but is available through this individual. For questions, please contact the individual listed, not HSHV. Thank you!