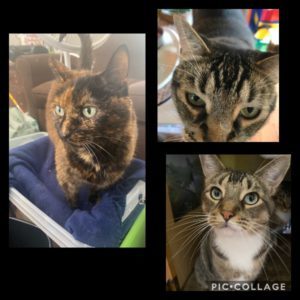 Tabatha, Sneakers, Socks the Cats
Age: 5 years, 5 years, 11 years
Fixed (Spayed/Neutered)? Yes
Declawed? No
Indoor? Not known
Microchipped? No
City in which animal is located: Westland
Rehoming fee? No
The house these cats are living in is quite, and they are shy at first, but love people and attention when they warm up to you. They are very loving and sweet.
If you're interested in adopting Tabatha, Sneakers, or Socks, please contact Camryn at 248-990-8241 or haymancamryn@yahoo.com.