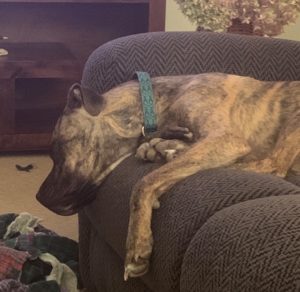 Ralph the Dog
Age: 1.5
Fixed (Spayed/Neutered)? Yes
Weight: 70 lbs
Indoor? No
Microchipped? Yes
City in which animal is located: Ann Arbor
Rehoming fee? No
Ralph is full of love and energy. He needs a large yard to be able to run around in. He loves to play with other dogs and is great with people. He can become a bit too playful sometimes so we watch him at all times when he's with smaller dogs and people.
He has shown some aggression while on walks, towards owners. If he's able to freely run and play in the mornings then he won't have any issues. Training would be very helpful for him too.
If you are interested in adopting Ralph, please contact Max at 734-474-0700, 989-941-7930, or maxczubko@gmail.com.