Noelle the Cat
Age: 5 years
Fixed (Spayed/Neutered)? Yes
Declawed? Yes
Indoor? Yes
Microchipped? Yes
City in which animal is located: Genesee
Rehoming fee? No
Please note: This is a courtesy listing on HSHV's site. This animal is available through a private individual, NOT HSHV. For questions, please contact the individual below, not HSHV. Thank you!
She is a very small grey cat. We adopted her when she was about 4 years old and we were told she would be fine with other animals. But she is clearly not happy in our home with 3 dogs and one other cat. She seems very scared of them, and often stays away from commotion, which 3 Labradors often cause. She loves treats and would be a great cat to a home without dogs. When things are calm she often comes out for love and loves to rub against your legs at anytime. She has never been aggressive, only loving.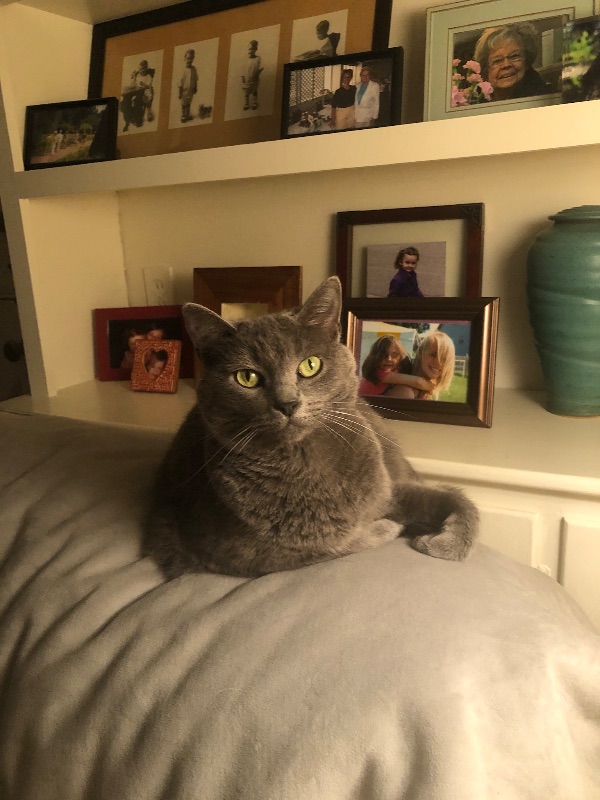 https://www.hshv.org/wp-content/uploads/formidable/105/2561DB02-9F74-4CF8-BFC2-914698181217.jpeg
If you are interested in adopting Noelle, please contact Bethany at 810-621-3150 or karrambethany@gmail.com. This animal is listed as a courtesy on our site, but is available through this individual. For questions, please contact the individual listed, not HSHV. Thank you!