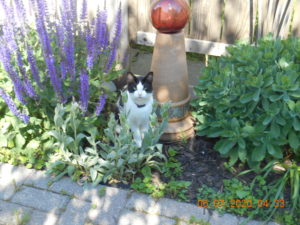 Olivia the Cat
Age: 8 – 9 months
Fixed (Spayed/Neutered)? Yes
Declawed? No
Indoor? Indoor
Microchipped? Yes
City in which animal is located: CHARLOTTE
Rehoming fee? No
Kitty is affectionate with people, but aggressive with other cats. She needs to be an only cat, but she co-exists with 3 dogs. She is very content to be indoor only. My home is quiet but I need keep her separated from my other cats to prevent mayhem. I can transport her to her new home.
If you are interested in adopting Olivia, please contact Sandra at 517-793-5087 or sandra_guernsey@yahoo.com.