Stitch the Cat
Age: 1 year old
Fixed (Spayed/Neutered)? Yes
Declawed? No
Weight: 10 lbs
Indoor? Yes
Microchipped? Yes
City in which animal is located: Ann Arbor, MI
Rehoming fee? No
Please note: This is a courtesy listing on HSHV's site. This animal is available through a private individual, NOT HSHV. For questions, please contact the individual below, not HSHV. Thank you!
We unfortunately have to rehome Stitch due to personal, unforeseen circumstances. Stitch only has one eye but he doesn't let that stop him! He loves to play and absolutely loves attention. If you call his name he'll chirp and run over for pets. He is a really good boy and we are devastated to do this, but we just want a really good home for him.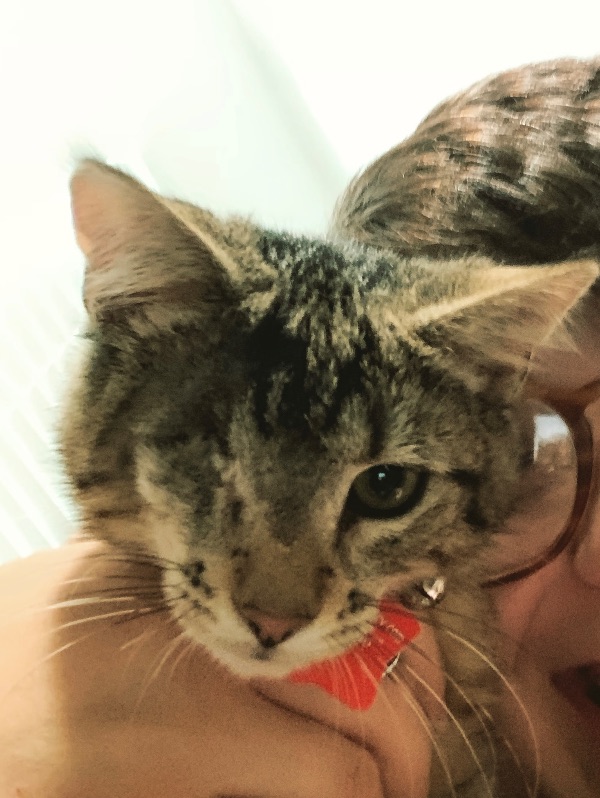 https://www.hshv.org/wp-content/uploads/formidable/105/58F18E1A-F8EA-4BDF-BEF9-714B7F485251.jpeg
If you are interested in adopting Stitch, please contact Samantha at 989-359-2908 or jaydesam17@gmail.com. This animal is listed as a courtesy on our site, but is available through this individual. For questions, please contact the individual listed, not HSHV. Thank you!