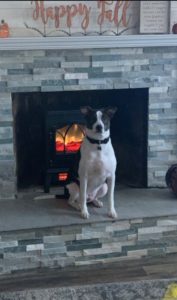 Jack the Dog
Age: 3 on July 20th
Fixed (Spayed/Neutered)? Yes
Weight: 65 lbs
Indoor? Yes
Microchipped? Yes
City in which animal is located: Garden City
Rehoming fee? No
Jack is a loving 3 year old! He is full of energy and does not get enough play time with us as we work full time. Jack needs lots of walks and room to run. We are moving to a condo and it just won't be a good fit for him and not fair to him… he is good around kids although does not like when toys are taken from him.. also good with cats.. Jack tends to chew things up if they are left on the floor ex… small toys hair clips I feel like he does this because he is bored… We love him and it breaks our heart to have to rehome him but we feel that it is only fair to him to not be selfish and let him go with someone who can give him what he needs… He is fully house trained and crate trained and prefers his crate at night.
If you are interested in adopting Jack, please contact Tammi at 734-776-4688 or Hopeblows186@yahoo.com.