Daiszy Duke the Dog
Age: 4 years
Fixed (Spayed/Neutered)? No
Weight: 25 lbs
Indoor? Yes
Microchipped? No
City in which animal is located: Detroit
Rehoming fee? No
Please note: This is a courtesy listing on HSHV's site. This animal is available through a private individual, NOT HSHV. For questions, please contact the individual below, not HSHV. Thank you!
Daiszy is 3 and will be 4 on 8/30/2022. She is currently in a generally quiet home with no more than 3 people at a time. She has spent very little time around any other animals, and no time at all around children. I have never had any problems from her though. Unfortunately the above was a result of my lack of knowledge and training (as this is my first dog on my own).
She's a great companion. She's sensitive to when someone needs a little loving, and not one for barking or making messes in the house.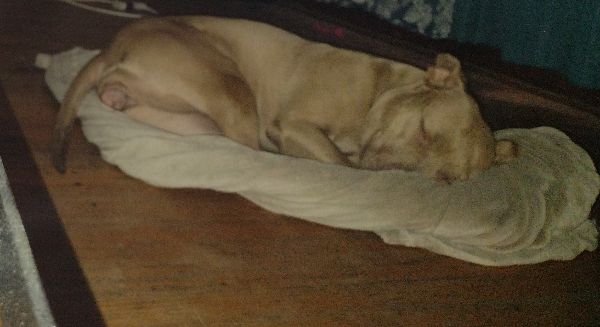 https://www.hshv.org/wp-content/uploads/formidable/105/IMG_20220602_0717205122.jpg
If you are interested in adopting Daiszy Duke, please contact Lawanda at 734-837-2493 or lmont107@gmail.com. This animal is listed as a courtesy on our site, but is available through this individual. For questions, please contact the individual listed, not HSHV. Thank you!