Enoch the Dog
Age: 6Mo
Fixed (Spayed/Neutered)? Yes
Weight: 33 lbs
Indoor? Not known
Microchipped? Yes
City in which animal is located: Westland
Rehoming fee? Yes
Please note: This is a courtesy listing on HSHV's site. This animal is available through a private individual, NOT HSHV. For questions, please contact the individual below, not HSHV. Thank you!
This is Enoch. He is a hyper, fun, active puppy… german shepherd and black lab mix. He is a great companion for the right family. Super good with people (does like to jump though, and he is very strong but harmless), gets along great with my 4-year-old son. Hasn't really met other dogs yet but usually just wants to run at them and sniff them. I have to rehome him because with my schedule I just do not have the time to allow him to be out of his cage as much as he needs to be. He knows sit and we were working on stay. He loves playing with a ball and loves to learn, also will chew on things if bored or left unattended. I know he will strive in the right home I just can't give him that.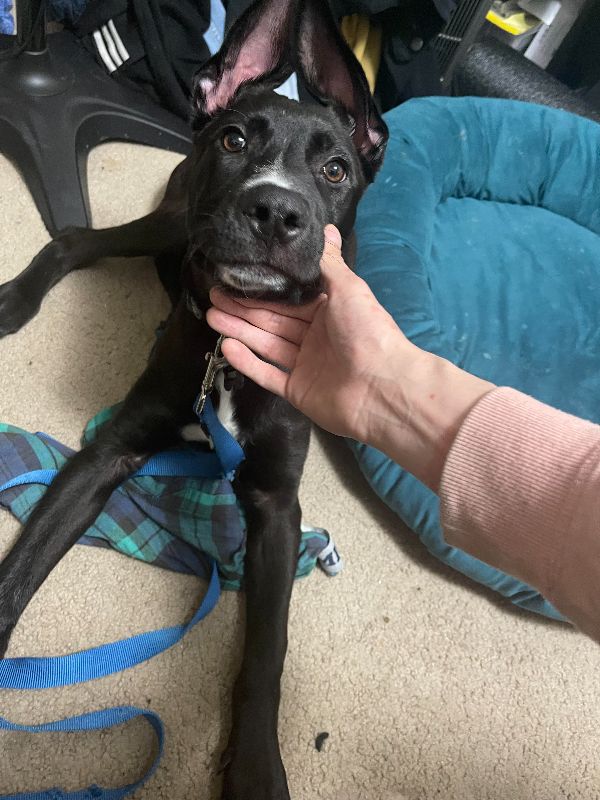 https://www.hshv.org/wp-content/uploads/formidable/105/unnamed.jpg
If you are interested in adopting Enoch, please contact Travis at 734-679-5757 or sericht97@gmail.com. This animal is listed as a courtesy on our site, but is available through this individual. For questions, please contact the individual listed, not HSHV. Thank you!