What could be more fun than spending your Friday night with our furry friends at HSHV?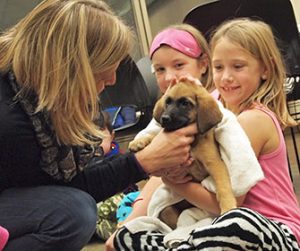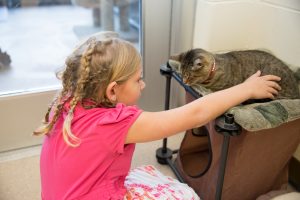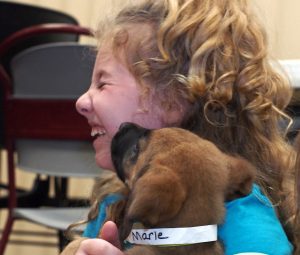 Pets & Pajamas Movie Nights
Pets and Pajamas movie night is a drop-off event (Drop your kids off at 5:30 pm; pick them up at 9 pm). It's more fun than a sitter… and a great way for children to enjoy some after hours time at HSHV!
This paw-tastic event is appropriate for ages 5 to 11 and includes adoptable animal interactions, a vegetarian dinner and an animal-themed movie with popcorn! Children are invited to wear their pajamas, bring a sleeping bag and pillow and be ready for some animal-themed fun while parents enjoy a night to themselves.
The cost is $35 for the first child, and $15 for up to two additional siblings. We're sorry – but we are unable to accommodate groups of 5 or more kids.*
Please call or email for details regarding movie selections! (734) 661-3575 humaneed@hshv.org
You may also be interested in Family Mewvie Nights held at the Tiny Lions Center, our cat café in Ann Arbor!