Lulu the Cat
Age: 5 years
Fixed (Spayed/Neutered)? Yes
Declawed? No
Indoor? Yes
Microchipped? Yes
City in which animal is located: Canton
Rehoming fee? No
Please note: This is a courtesy listing on HSHV's site. This animal is available through a private individual, NOT HSHV. For questions, please contact the individual below, not HSHV. Thank you!
Lulu is a quiet peaceful indoor cat. She was originally adopted when she was a few months old. She has received all her vaccines as an indoor cat and has never been outdoors. She does not bother you much at all and only seeks a bit of attention in the mornings, and of course when it approaches her meal time. She still loves to play as long as you can make time for her. She does very well with our 2 year old baby. It is always the baby picking on Lulu, where she runs away and hides. These days, we rarely get to spend any time with her due to our hardships, and it breaks our heart to be rehoming her, but we know that she deserves much more.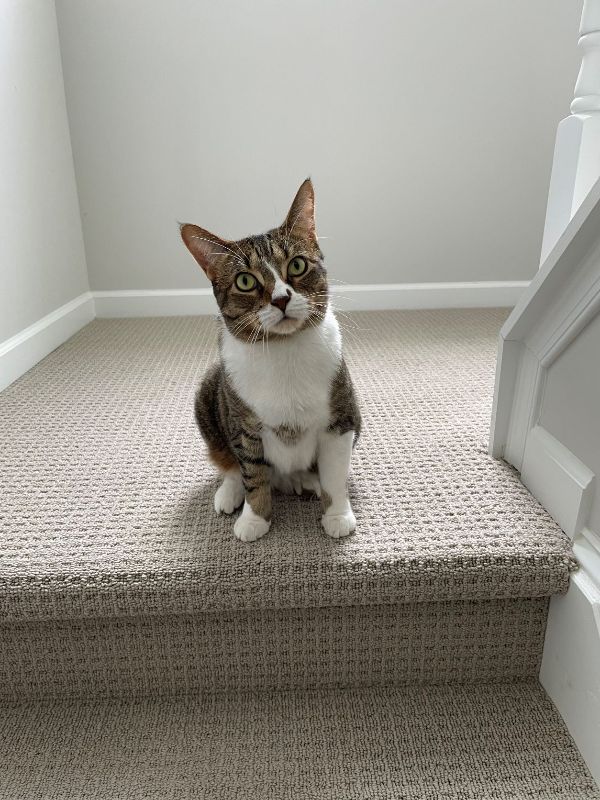 https://www.hshv.org/wp-content/uploads/formidable/105/IMG_0726.jpg
If you are interested in adopting Lulu, please contact James at 201-566-6554 or jsmlee1207@gmail.com. This animal is listed as a courtesy on our site, but is available through this individual. For questions, please contact the individual listed, not HSHV. Thank you!