Lucy the Cat
Age: 1-2 years
Fixed (Spayed/Neutered)? No
Declawed? No
Weight: 10 lbs
Indoor? Yes
Microchipped? Not known
City in which animal is located: Newport
Rehoming fee? Yes
Please note: This is a courtesy listing on HSHV's site. This animal is available through a private individual, NOT HSHV. For questions, please contact the individual below, not HSHV. Thank you!
Hi!! This is our sweet Lucy, she came to our door in the rain, skinny and cold! We took her in, and have had her for a little over a month. Unfortunately we cannot take in another cat right now, and my other cats are not a fan of her.
I am looking for a forever home for her!! She needs someone to be patient with her she takes a minute to warm up!
I'm not sure if she is fixed or has any shots. We are guessing she is about 1-2 years old, and would most likely do well in a home without cats, or just a few.
31099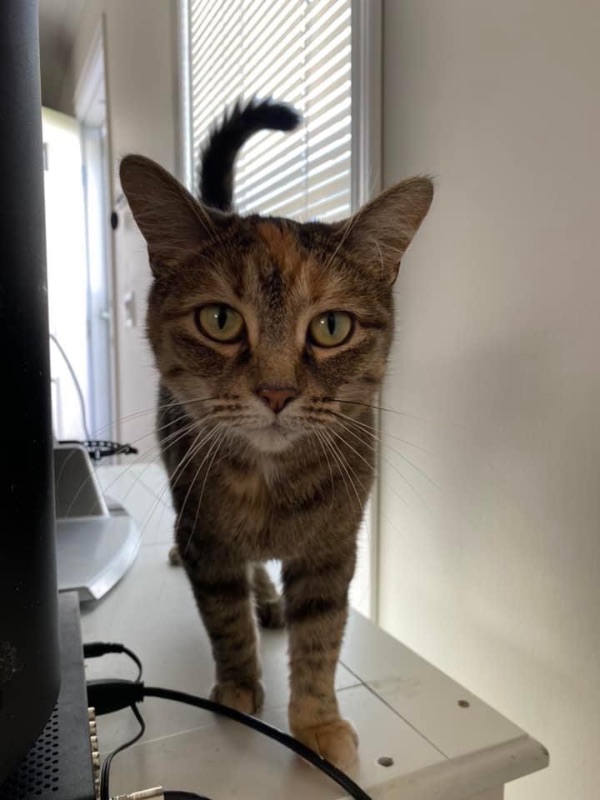 31099
https://www.hshv.org/wp-content/uploads/formidable/105/3E5A4CED-2134-4CB0-8DEF-8B490FE9E0E8.jpeg
If you are interested in adopting Lucy, please contact Autumn at 734-510-3624, 248-525-4682, or autumnjaskolski11@yahoo.com. This animal is listed as a courtesy on our site, but is available through this individual. For questions, please contact the individual listed, not HSHV. Thank you!