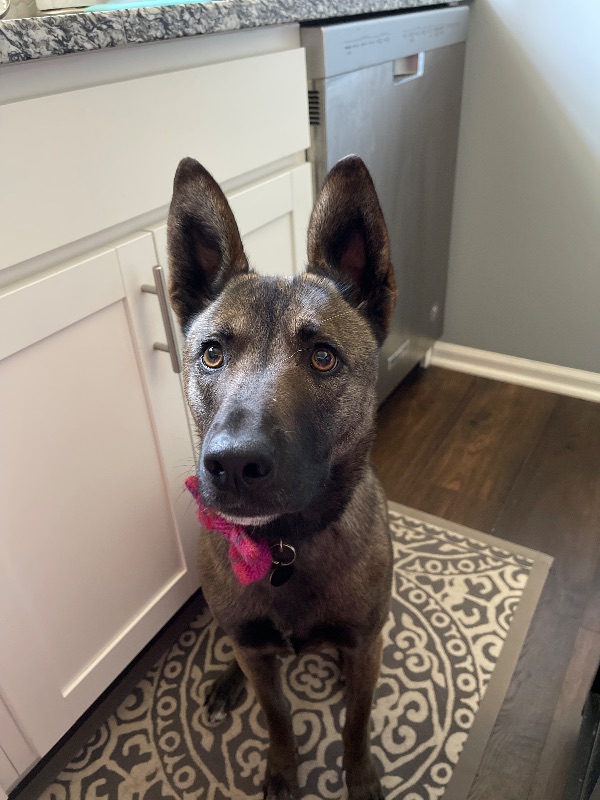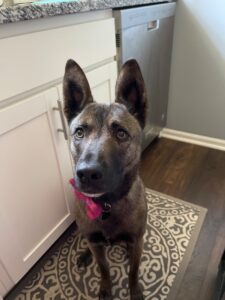 Emma the Dog
Age: 2
Fixed (Spayed/Neutered)? Yes
Weight: 49 lbs
Indoor? Yes
Microchipped? Yes
City in which animal is located: South Lyon
Rehoming fee? Yes
Please note: This is a courtesy listing on HSHV's site. This animal is available through a private individual, NOT HSHV. For questions, please contact the individual below, not HSHV. Thank you!
High energy, very smart two year old German shepherd mix. Emma is very loyal and loving to her family, but she would love more space to run and play. She needs to have a big back yard, with space for her to play. Emma would need a home without children. I'm not sure how she would do with cats. Emma can be leash reactive, and she is very protective over her home.
She is potty trained and she will ring the bells when she needs to go out. She is crate trained, sleeping in there every night and while I am out. She knows how to sit, lay down, place, shake, spin and walk on a leash. I think she would do best with someone who is familiar with her breed and can work with her.
If you are interested in adopting Emma, please contact Rachel at 810-623-6837 or oeffnerrachel@yahoo.com. This animal is listed as a courtesy on our site, but is available through this individual. For questions, please contact the individual listed, not HSHV. Thank you!