Clementine the Cat
Age: 5 years
Fixed (Spayed/Neutered)? Yes
Declawed? No
Weight: 8 lbs
Indoor? Yes
Microchipped? Not known
City in which animal is located: Ypsilanti
Rehoming fee? Yes
Please note: This is a courtesy listing on HSHV's site. This animal is available through a private individual, NOT HSHV. For questions, please contact the individual below, not HSHV. Thank you!
Clementine is a such a sweet boy. He's about 5 years old but is small and permanently looks like a kitten. He's used to being around cats and dogs and he loves to play. He's a little skittish so he likes to have a place to hideaway, we can give you his fluffy cat house to go with him. He's a quiet guy, he doesn't really meow or try to get outside. He mostly stays in his little house and comes out for snuggles, food, and play time. His favorite thing in the world is the sound of canned food opening – he runs around in little circles of excitement every time!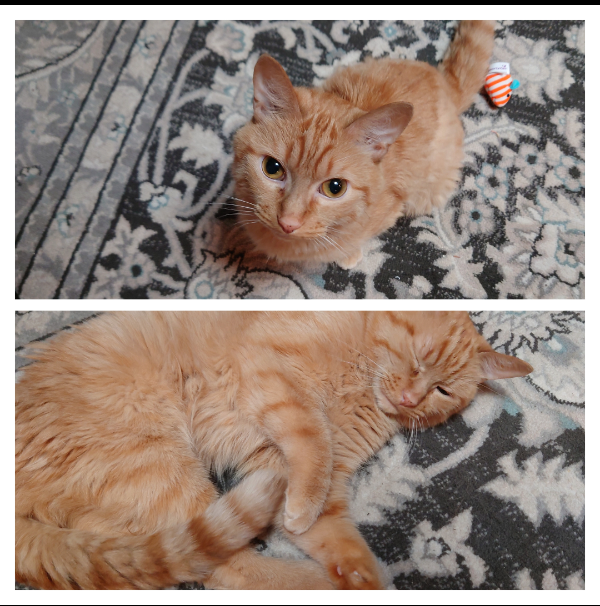 https://www.hshv.org/wp-content/uploads/formidable/105/Screenshot_20220726-1608082.png
If you are interested in adopting Clementine, please contact Lillianna at 734-686-7822 or lblair843@gmail.com. This animal is listed as a courtesy on our site, but is available through this individual. For questions, please contact the individual listed, not HSHV. Thank you!