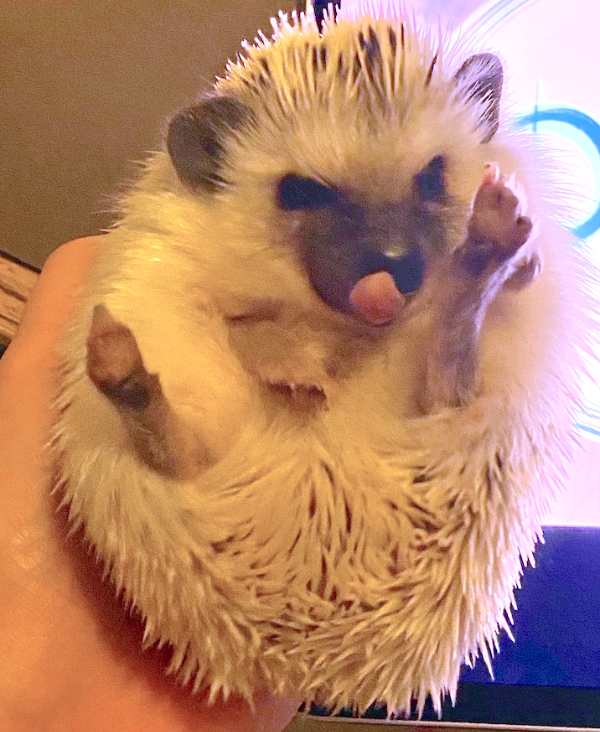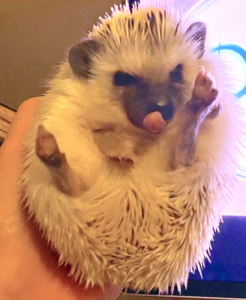 Toast the Hedgehog
Age: 1.5 Years
Fixed (Spayed/Neutered)? Not known
City in which animal is located: Ann Arbor
Rehoming fee? No
Please note: This is a courtesy listing on HSHV's site. This animal is available through a private individual, NOT HSHV. For questions, please contact the individual below, not HSHV. Thank you!
Toast is a friendly, snuggly, curious hedgehog who just wants to cuddle with you and explore your happy home! He was extremely well socialized and as a result is extremely friendly with strangers and his mom alike. Toast currently lives in a household without children or other pets, but he has been held by plenty of children and really enjoys their company. He briefly lived with a dog and cat and he did well, but I would recommend for his safety and the safety of your other pets that you keep him out of their reach— he is spiky after all.
Toast loves movie nights and enjoys curling up on your lap (or in your pocket) for hours while you relax or study. He is truly the best pet I have ever had. I love him with all my heart, and I hope that he can go to a home that will love him as much as I do. Unfortunately I have to re-home him as I am relocating to a state that does not allow hedgehogs as pets, or I would keep him myself. He is friendly, low maintenance, and has always been healthy for his entire 1.5 years of life. I think Toast would do well as the first pet of an older child (because he is so friendly), as a college kid's companion, or as a family pet. He is currently a pet/ESA for a college student. I will give all of his supplies (enclosure, heat lamp, food, etc.) for free if you need them.
Although I'm sad to say goodbye, I know that Toast is excited for his new adventure and can't wait to meet you!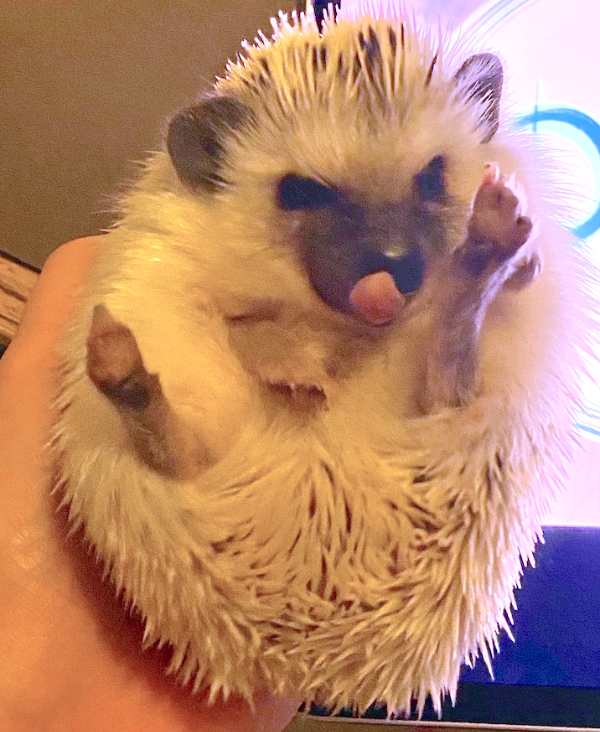 If you are interested in adopting Toast, please contact Lauren at 919-724-1394 or laurj@umich.edu. This animal is listed as a courtesy on our site, but is available through this individual. For questions, please contact the individual listed, not HSHV. Thank you!