Eddie the Dog
Age: 9
Fixed (Spayed/Neutered)? Yes
Weight: 30 lbs
Indoor? Yes
Microchipped? Yes
City in which animal is located: Plymouth, MI
Rehoming fee? No
Please note: This is a courtesy listing on HSHV's site. This animal is available through a private individual, NOT HSHV. For questions, please contact the individual below, not HSHV. Thank you!
Eddie is a quirky, empathetic, and loving little guy! We have had him since he was a puppy and he has been a wonderful companion.
However, he runs anxious and this has been exacerbated by the addition of our son to the family. Eddie has been struggling with this big change and has unfortunately become reactive towards our son. He has difficulties when his personal space is invaded, and has shown mild aggression when our son (8 months old) has accidentally tugged on his ear etc… He has never nipped our son, but his behavior has been concerning. This has led to him spending long periods of time gated away from our family, which is not the life we want for him. Despite extensive training with an animal behaviorist and consultation with our vet, we have come to the heartbreaking conclusion that we don't feel comfortable with him around our son. This by no means is to say Eddie is a bad dog. Our family simply is no longer the right fit for him.
He is a sweet boy who likes to hang on his own and socialize on his own terms, something babies and young children simply do not understand. Eddie prefers walks to dog parks, and laying in the sunshine to romping through the snow. He thrived with an active couple and would likely do better in a house without other animals.
He is up to date on all shots and has a clean bill of health from his vet. He has always gotten regular exams/teeth cleanings and while a little older, has no health problems.
We are heartbroken by the decision to re-home Eddie and are looking for a family who can give him the love he deserves. Please do not hesitate to reach out with questions. We would love to meet you!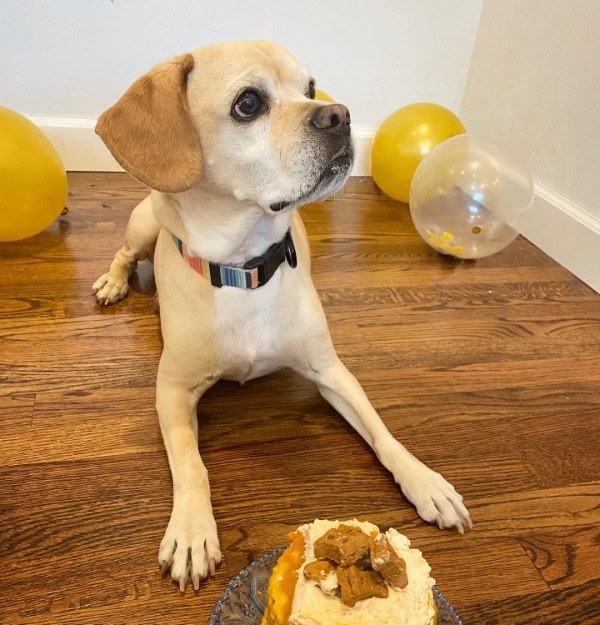 https://www.hshv.org/wp-content/uploads/formidable/105/F90DD429-02BB-439E-ADA9-241D1FC3CE69.jpeg
If you are interested in adopting Eddie, please contact Eric at 502-548-0548, 720-394-3504, or ebschwartz2@gmail.com. This animal is listed as a courtesy on our site, but is available through this individual. For questions, please contact the individual listed, not HSHV. Thank you!