Stella the Dog
Age: 3 years old
Fixed (Spayed/Neutered)? Yes
Weight: 85.60 lbs
Indoor? Yes
Microchipped? Yes
City in which animal is located: Ypsilanti
Rehoming fee? Yes
Please note: This is a courtesy listing on HSHV's site. This animal is available through a private individual, NOT HSHV. For questions, please contact the individual below, not HSHV. Thank you!
Stella is a big sweet baby that loves to play a lot, especially with her bear and tug-a-war, and loves attention. She's a princess and very sassy. She needs to be in a pretty active home (current routine is 3, 10-15min walks a day), a fenced yard would be awesome but not required. She also loves to people watch so she needs access to one window to sit and watch. She loves food, she eats twice a day a cup per meal, food needs to be controlled or she will over eat. She is not a first pet animal, experience with dogs is needed. She is house trained, basic training (sit, down, wait, crate though she gets very stressed in a crate), she is able to be left alone at home. She needs to be the only animal in the house and should not be brought to a dog park. If you're interested I would ask you to research about American Akitas if you're not familiar with them because it will definitely give you a glimpse of what type of dog she is.
Medical history
Shots were just updated 11/13/21.
Stella also got a cranial cruciate ligament tear surgery on her back right leg back on March 12, 2021. She's fully healed and her hair has grown over the place of surgery but there is a scar there so don't get discouraged when you see it. Due to this injury, she does need to take joint supplements every day, she's currently taking two tabs of GNC for pets advance (you can get off amazon).
I really want to make sure that she goes to a good home so there will be an initial introduction to see how she acts towards you (cause she's kind of 50/50 with strangers) and then do a week sleepover to see if she can adapt to the home of interest, just to make sure not only she's comfortable but also you're comfortable.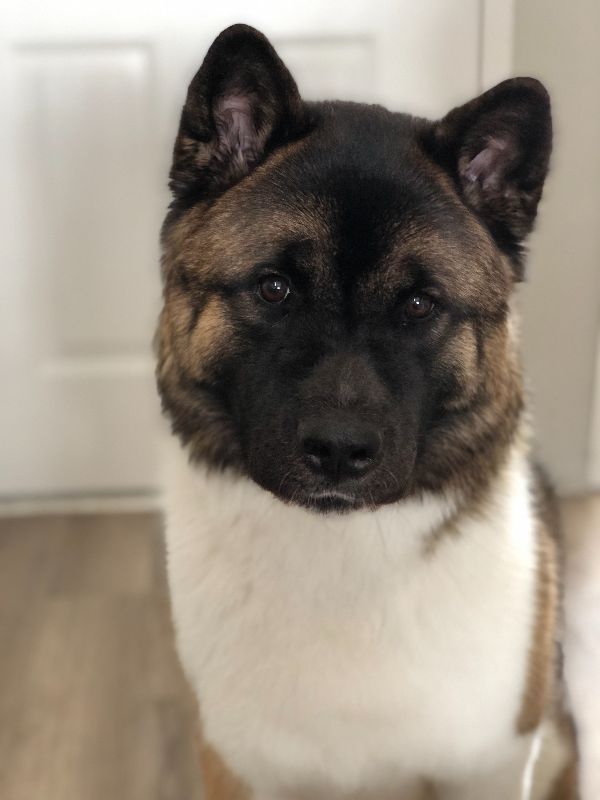 https://www.hshv.org/wp-content/uploads/formidable/105/55E0DFD4-742A-4EA4-823C-A66FC7EB69FE.jpeg
If you are interested in adopting Stella, please contact Chi at 734-352-7411 or chitran489@gmail.com. This animal is listed as a courtesy on our site, but is available through this individual. For questions, please contact the individual listed, not HSHV. Thank you!