Cosette and Josephine the Cat
Age: 10 years old
Fixed (Spayed/Neutered)? Yes
Declawed? Yes
Indoor? Yes
Microchipped? No
City in which animal is located: Pinckney
Rehoming fee? No
Please note: This is a courtesy listing on HSHV's site. This animal is available through a private individual, NOT HSHV. For questions, please contact the individual below, not HSHV. Thank you!
Our sister cats seemed to have developed a bit of an anxiety problem due to our two rambunctious little boys. Recently, they have stopped using their litter box in protest. They were taken to the vet and no medical problems. Never had an issue prior. They are usually quiet and hide away during the day and like to snuggle at night. They are a pair and must be adopted together. Would love a good home since ours just isn't ideal for them any longer.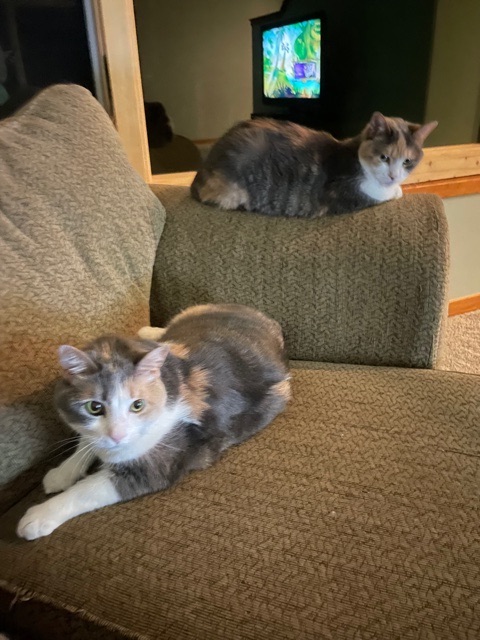 https://www.hshv.org/wp-content/uploads/formidable/105/D476BC95-7646-4B64-8208-D65F2DFF094C.jpeg
If you are interested in adopting Cosette and Josephine, please contact Jesse at 517-715-3824 or jesse.a.parsley@gmail.com. This animal is listed as a courtesy on our site, but is available through this individual. For questions, please contact the individual listed, not HSHV. Thank you!